relaxing

Onaway, Michigan
February 23, 2017 2:18pm CST
Just got home from physical therapy in town with my man before the physical therapy we had doctors appointment. After physical therapy had to pick up boyfriends new medication that the heart doctor prescribed now we are home relaxing til dinner time. Hope everyone has had a good day so far today.
4 responses

• Corinth, Vermont
23 Feb 17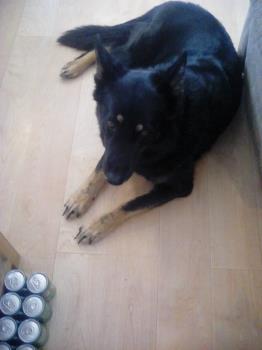 Good to hear you are experiencing a relaxing day. It is a mild day where I am. I spent some time outdoors with my young son and the family dog!

• Onaway, Michigan
23 Feb 17
Almost dinner time here then dishes and more mylotting and some reading before bed. The weather here was chilli and rainy and starting tonight more of the nasty white stuff after we just had most of it melt now more is on the way. But that is northern Michigan for ya.

• Centralia, Missouri
27 Feb 17
well I am a few days behind, but I think Thurs was ok

• Onaway, Michigan
28 Feb 17
I am behind as well since I took some time off for a few days.

• Centralia, Missouri
1 Mar 17
@Tina30219
I was just out of town and lazy, I should have done notifications on my cell or something

• Onaway, Michigan
1 Mar 17

• United States
23 Feb 17
It was beautiful today so my son and I went to the park after his school was done. I am so happy to get out and have gotten a little exercise. I am pretty tuckered out now. I think I will mostly read tonight and hope to get to bed early instead of being on mylot late.

• Onaway, Michigan
23 Feb 17
Glad you was able to get out and get some exercise and enjoy the day. I hope you enjoy your reading tonight I am going to try and get some in after dinner

• Los Angeles, California
23 Feb 17
The fact I survived a dental check up with no damage brightens the day for me.