THE PEACE IT BRINGS!!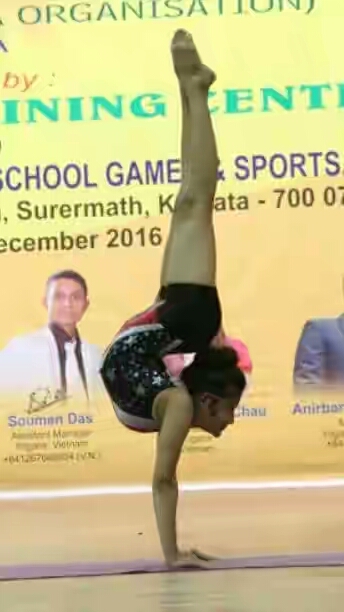 February 23, 2017 6:53pm CST
Hello everyone! Sharing my culture has always been one of my hobbies. So today let me introduce you to YOGA, an art which beautifies your life and inculcates all the positivity in you. For those of you who know nothing about it: it is a type of exercise both mental and physical. And believe me, it fills your life with peace, morals and spirituality. And today it has taken another form what we call, 'hatha yoga' which is a mixture of gymnastics and yoga. I am an international level bronze medalist in this art and trust me it is because of yoga that I am able to discover myself each day. I thaught of sharing this so that some of you could try and make your wonderful lives even better. That's my girlfriend in the picture.
5 responses

• Oklahoma City, Oklahoma
7 Apr 17
I'm not sure the word I mean, but "Congratulations" comes to mind---expressing my gladness that you & she enjoy togetherness

I do want to ask, Is there a type of music that goes best with yoga? ... and Doesn't "music" (if you're listening to it in a relaxed position) eliminate the
need
for Yoga?



•
9 Apr 17
Thank you
@mythociate
. Well many kinds of slow music goes with yoga and sorry but music cannot eliminate the need of yoga. There is a new form of yoga developed known as rhythmic yoga. You can see it online and try it if it appeals to you. Best of luck!!


• Oklahoma City, Oklahoma
9 Apr 17
@maan20
When you pass away, will you be 'laid to rest' in a yoga pose? I ask because ... what else is yoga for than 'to guide your body/mind to peace'?

•
12 Apr 17
@mythociate
well i am proud to say that i am exactly from the land of lord buddha whose believes were was derived from hinduism (if you know). I don't know Why are we even talking about this?? I would love to tell you if you have any confusion that yoga is nothing but an art



• Susanville, California
24 Feb 17
I have heard the benefits of yoga but I never have done it myself. I just do meditation.

•
24 Feb 17
It is great Jani. U will be glad to know you are doing yoga. Yoga has seven parts and meditation is the fifth part called DHYAN so you are already into it. Cheers!


• Susanville, California
24 Feb 17
Ohh, I didn't even realize or know that. I had no idea I thought yoga was just the movement aspects.

•
24 Feb 17
@jhechorain
most of them don't, it's not just you. Yoga is a different world. I say you must read the biography of SWAMI VIVEKANANDA if you are interested in higher meditation and yoga



• Pittsburgh, Pennsylvania
25 Feb 17
@maan2
Good for you! I took a yoga class once but left when we had to stand on our head as I was unable to go on my head. I do miss it but can't go again as the school has closed down. Thank you for sharing!

•
26 Feb 17
That needed some practice that's it but you have many other postures too. You can use youtube if you want. I am glad people out there know about it.


• Pittsburgh, Pennsylvania
27 Feb 17
@maan20
Yes i knew about it years ago! I took those classes a little over 20 years ago in college!

• Guam
24 Feb 17
Yoga's gaining popularity in the West as proven by many yoga classes open to the public.

•
24 Feb 17
Yes Alex our(Indians) Prime Minister is taking a lot of initiative to popularise it internationally. Well, why don't you try it


• United States
24 Feb 17
Wow, that sounds great. Hopefully there are inexpensive classes in my area.

•
24 Feb 17
Well what are you waiting for? Do some research and if u find this worth time, please put some into this