Arizona---UCLA----big game tonight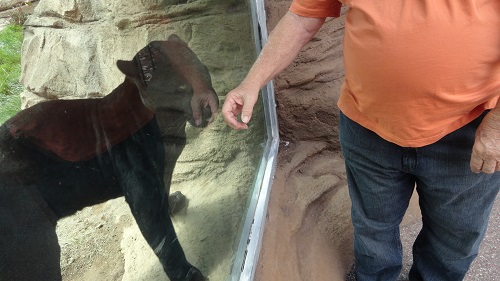 Tucson, Arizona
February 25, 2017 9:38am CST
well tonight Arizona and UCLA play ball at 6:15.. that means fire in the fire place, take the phone off the hook and lock all the doors... Don't want to be disturbed..Number 4 plajing number 5 best teams in the country,,,,, so they say.. Anyway that is what we will be doing this evening.... What is on you agenda for tonight?? GO WILDCATS!!!!!!!!!!!
5 responses

• Los Angeles, California
25 Feb 17

• Tucson, Arizona
25 Feb 17
Bullcrap------------------go WILDCATS


• Tucson, Arizona
27 Feb 17
I should of went to dinner with you!!!!!!!!!

• Anniston, Alabama
25 Feb 17
I used to do that when I wanted to watch my t.v. shows, Turn the phones off, turn off the lights so it looks like no one is home or already in bed and enjoy my night with the t.v. I hope your team wins!

• Tucson, Arizona
27 Feb 17
well they didn't play very well and lost by 5 points

• United States
25 Feb 17
Yes, you will need to watch that game without interruption!!! A nice peaceful night of reading for me.

• Tucson, Arizona
27 Feb 17
I hope your reading turned out better than my game. we lost by 5