Fell upon on 10 years old photo.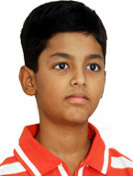 February 25, 2017 10:19am CST
I was searching a image on my laptop. During the search i fell upon a photograph of myself taken before 10 years. The image shows how much i have changed over years, both in terms of personality, maturity. I don't know, but i felt great seeing the photo as it brought my childhood memories back, like how i used to be jump, slide, play and scream on top of my lungs.And that is something i cannot do right now and even if i do, the same set of family members who used to love me doing that would shout "You are not a child anymore" now. Every stage of life has its own pleasures and one need to live to its fullest. Did i live to the fullest in my childhood hmm. No, i felt i could have been more mischievous than i was. lolz.
3 responses

• Malaysia
25 Feb 17
I found my childhood photos online, posted by my friend. I was in a trip in those photos. I haven't look at my childhood photos for years so I laugh out loud when I saw mine. I was a dork with huge eyes and long hair. Haven't change much but at least I am more mature now.