What is your favorite season?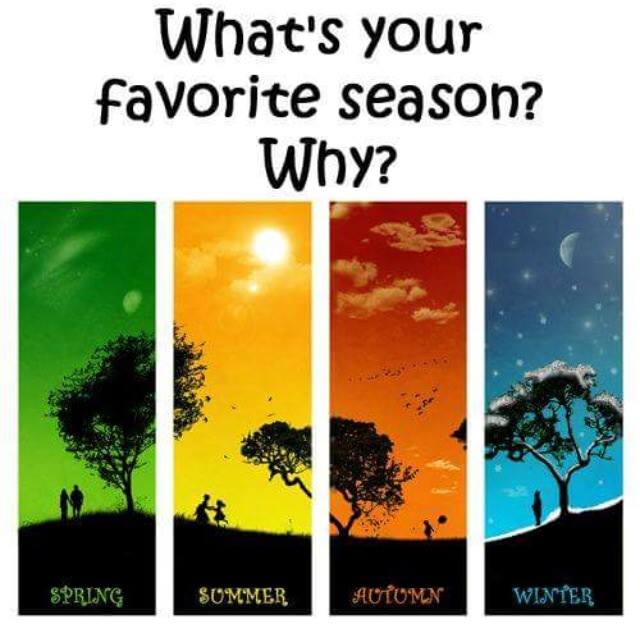 February 25, 2017 6:30pm CST
Despite the accumulation of snow that is usually made, all the changes that rain can cause, the limitations of places to visit... I love the Winter (although I like all seasons). I can't see the Winter as a villain among the 4 seasons (at most, winter can be a "spoiled child"

).
7 responses

• Asansol, India
1 Jul 17
Same here. Winter is good enough. I like rainy season also. You see every season has its own advantage and disadvantage.


• Charlotte, North Carolina
26 Feb 17
All seasons have their merits. Spring and summer are really nice where we live.

• Peoria, Arizona
26 Feb 17
I am not a fan of cold haha! Which is good I do not live in a snowy area. I like Autumn, autumn is perfect here. Though, we do not get to enjoy leaves changing, it still feels nice and crisp. And also rain. Rain is happiness.


•
26 Feb 17
All seasons bring beautiful gifts for me. Love them all.I don't like when it's too hot or too cold for me.