A White World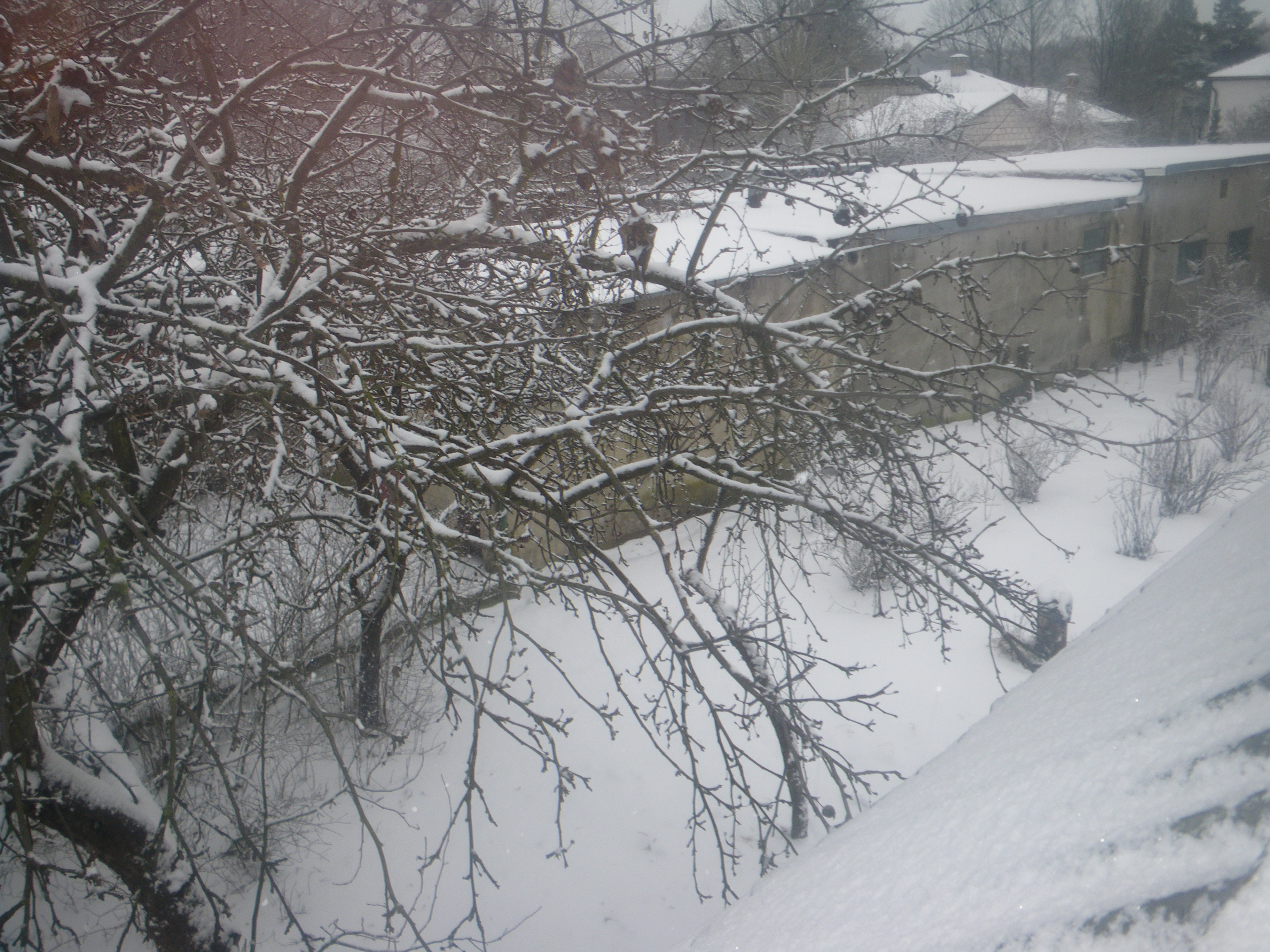 Riga, Latvia
February 26, 2017 3:08am CST
Everywhere I look, everything is white. The snow has piled up outside and my world has become white. Somehow that's not right, I so long for the greenness of spring, for the songs of the birds, that chirp in the trees - but my world has become white. White as far as I can see, the roads slippery with ice. Oh how I long for the spring sunshine, warm upon my face, but everywhere I look it's white - white as far as I can see.... I think my poem and the photo from my bedroom window says it all. The snow outside continues to pile up. What is happening where you live?
8 responses

• Philippines
26 Feb
You know what, I always find white world as an amazing place. We don't have this kind of wonderful world because we are living in a tropical very hot country.

• Bulgaria
26 Feb
I know that Philippines hasn't any snow. Snow will be an amazing experience to you.

• Philippines
26 Feb
@WriterAI
it will be a happiest day of my live


• India
26 Feb
Nice poem about snow .World is looking white. In our country it is not so white.

• Bunbury, Australia
26 Feb
Nice poem and it certainly looks a very white world where you live.

• Riga, Latvia
26 Feb
Right now more snow is coming down
@JudyEv
Glad you liked the poem.

• Bulgaria
26 Feb

• Bulgaria
26 Feb
It is pretty to live even partly in such a white world.


• Guangzhou, China
28 Feb
There will never be a snow in my city. This is why I feel excited to see it. It is lots of fun to play with the snow. But I also know that it is hard when you stay outside for a long time. And you will be tired of this weather for a whole winter.

• United States
26 Feb
I think the white of snow is a depressing sight too. I would rather have cold rather than snow. We have had only one snowfall, weird for the Chicago area, and the the temperatures are far above normal. Probably next winter, we will get hit hard.

• Hyderabad, India
26 Feb
Oh...nice to read. It will more nice to read it when it rains. ThanQ

• Bulgaria
26 Feb
I had such snow in January 2017. Nice snow poem and nice snow photo!

• Los Angeles, California
26 Feb
That is a blanket of snow. It is raining in Southern California.

• Riga, Latvia
26 Feb
See and the song said it didn't rain in California. They were promising us an early spring. Now I can build a snow fort
@JohnRoberts