Talents.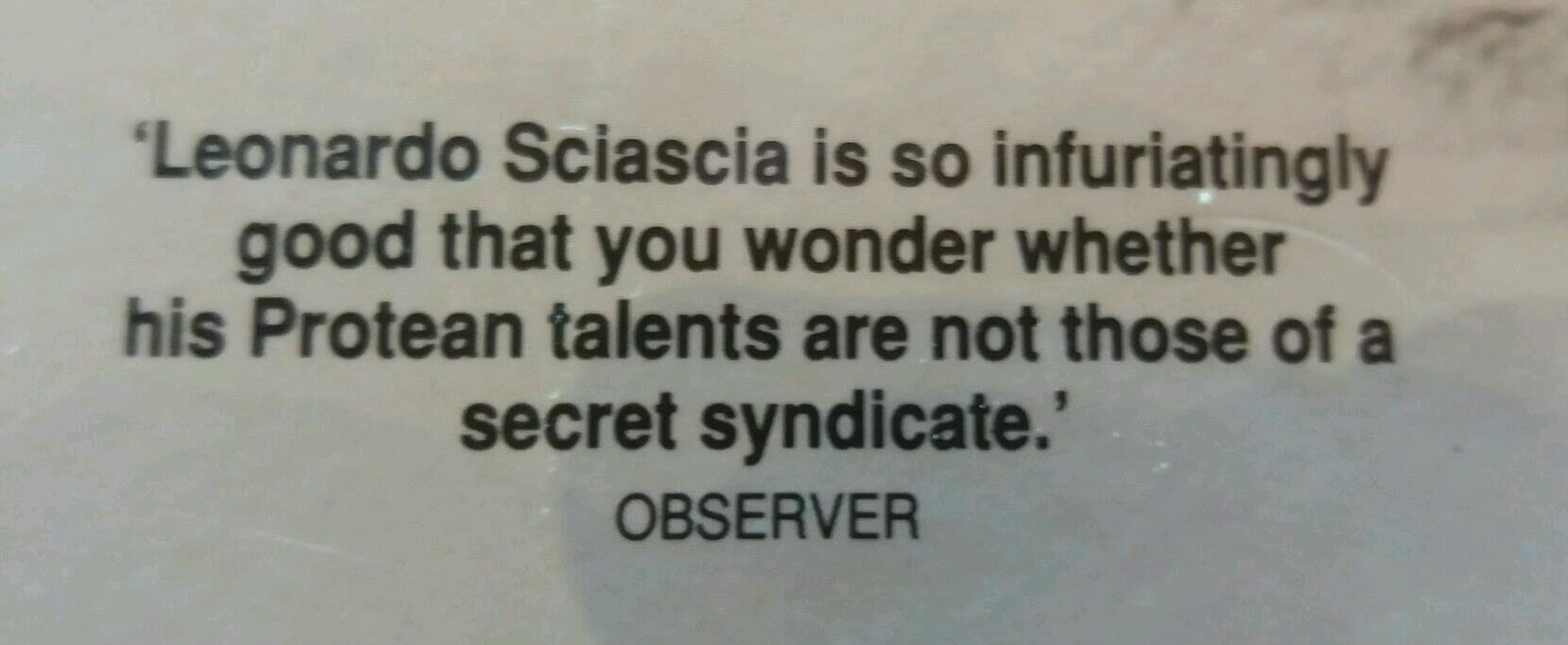 Ireland
February 27, 2017 9:28am CST
@judyev wrote earlier about talents - are some more important than others? As I was considering her thoughts the blurb on the back of a book I'm reading caught my eye and I've never seen such fanciful words used to extol the virtues of a writer's talent: "Leonardo Sciascia is so infuriatingly good that you wonder whether his Protean talents are not those of a secret syndicate". Wow, just wow.
5 responses


• Ireland
27 Feb
@maluse
I suspect that a very few people would ever have come across that word. And very few English speakers would have read Sciascia I suspect, though I recently read the short work he wrote on all that happened to Aldo Moro.

• Wilmslow, England
27 Feb
I think all talents are equally as good and thumbs up for those who learn such talents. I do believe though that some talents might seem more important or better because they are more intriguing, interesting and make you want to see more. When programmes like britains got talent show people who have talents that are laughed at I don't think that is right. No matter what they have shown they have spent lots of time learning what they do and to be laughed at is so sad.


• Bunbury, Australia
27 Feb
I had to look it up too. :)


• Bunbury, Australia
27 Feb
Wow indeed. And do you agree with the blurb - or is it too soon to tell?

• Ireland
27 Feb
@judyev
He is rather good, but is a bit of an acquired taste. I do like Italian writers - Manzoni, Fo, Silone, Camelleri, Pavese, etc.

• Ireland
28 Feb
@pgntwo
From the town of Agrigento if I'm right, and I do look forward to acquainting myself with the little places the redoubtable Inspector has made famous when I presence myself in Sicily next month. I also hope to sample the pasta with a squid ink sauce that he is so fond of.