My Saturday Was Great; My Sunday Was Lazy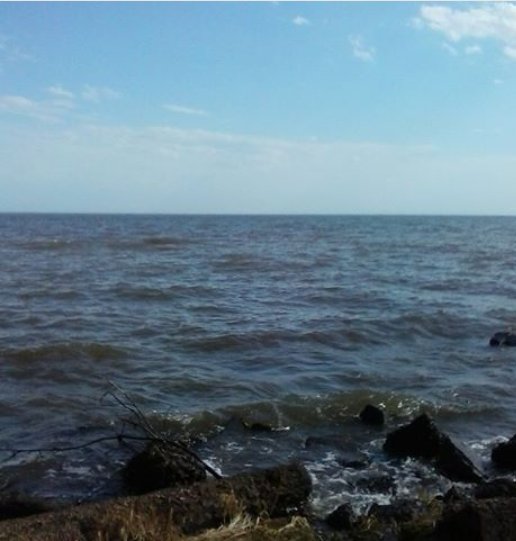 United States
February 27, 2017 3:15pm CST
Hey there, everyone! I hope you all had a great weekend. I would say my weekend was pretty good for the most part. :) My best friend texted me on Saturday to see if I wanted to go to Fort Howard with her and her son. We took two of my nieces with us. Our first stop was The Dollar Tree so I could get some snacks, and then we headed to Fort Howard. We had a little picnic, explored the area and let the kiddies play at the different playgrounds. I think we were there for over an hour or so, and then eventually left because the storm was rolling in. We drove past a farm to see some horses and then headed home. I jumped online when we got home. I had taken an order the night before and I wanted to get it done. Yes, I took an order for a Saturday. I had a few slow writing days that week so I wanted to make up for it. I decided, for no reason at all, to send Danny Wood (New Kids On The Block) a brief Twitter DM to say hello and wish him a good day. I didn't expect a response, but seeing "Xo" in my DMs from him (just several minutes later at that) put such a smile on my face. I cannot wait to see my boys in June. :D Anyways lol, I worked on a longer order and a shorter order, and then decided I was finished since it was Saturday. All in all, I had a pretty good Saturday, and it put me in a good mood. My Sunday wasn't eventful at all, but that's okay. I had the option to go out twice and turned it down. I stayed up super late several nights over the week, and I think it caught up with me because I wound up napping on the couch. Otherwise, I spent my Sunday online or lounging, but we all need a lazy day. I didn't go through my notifications on here like I had planned, but at one point there was a strange mixture of laziness and multitasking going on. If I don't get through it by Friday, I'll take the day off. I would say I had a good weekend though. My Saturday was happy and eventful, and my Sunday allowed me to rest, which for me is a great weekend. I hope you all had a great weekend, and I hope you all have a great week ahead! :) Photo Credit: I snapped this photo at Fort Howard on Saturday, so please do not save or repost it without my permission. Thank you.
4 responses

• United States
27 Feb 17
Your weekend was much better than mine. Been sick in bed for days. Hate it. But that's a nice picture and thats awesome you got a message !

• United States
1 Mar 17
@tammys85
thats awesome! And i was for most of the day but not right now

• United States
2 Mar 17
@Courtlynn
Thanks! :) Ah man, do you have anything to take for it?


• Bangalore, India
27 Feb 17
great to see you had a good week end.. what avout the start of the week?