Filthy Minds!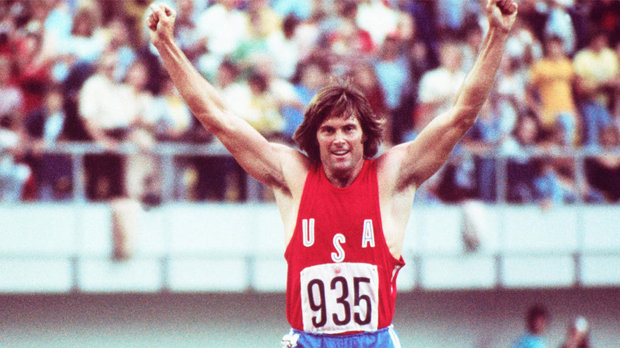 Virginia Beach, Virginia
February 28, 2017 9:46am CST
Had the video not been so pathetically stupid, the irony would have been hilarious. All it really accomplished was to announce to the world once again how gullible and idiotic the world has become. I just watched a short clip of Bruce Jenner dressed as a woman advising our new President to "get real". Seriously? This has nothing to do with Donald Trump. I want to focus on the perverted absurdities that folks buy into. Don't you wonder how a perfect masculine athletic champion can believe he can change into woman. Do you believe he can, just-because-he-CHOOSES? If you do, then you're as big an idiot as he. So where did this perverted notion come from? How did it get started. When I tell you, many won't accept it because they cannot face the truth. While we can only imagine, often to the point of accepting and believing outright impossible lies. Nobody can change who they were born to be. One has to completely poison their own mind to believe that. I have news for those who pretend that this is possible. If you really could change into another person, you wouldn't be any happier. That one would still be as miserable. We cannot escape who we are. The saddest part of this for me is how so many are perpetrating the lie with Bruce. Nobody seems to care that he negligently killed an elderly lady in a car crash last year. That was never a priority. Whether you can accept it or not, all of these twisted and strangled ideas about today's sexuality are the direct results of humans turning their backs on their Creator. Denying that doesn't make it less true. He designed us and gave us instruction on how to have the happiest most fulfilling Life. A perfect working plan. One that leaves no question of our identity. If you really want truth that can't be argued, do what He asks. "Seek FIRST the Kingdom of God and His Righteousness, and all these things, (answers and knowledge) will be added unto you!" Your call.
6 responses

• Winston Salem, North Carolina
28 Feb 17
If I were to announce that I thought I was a chicken, people would question my mental health. If I were to announce that I thought I was a man I would be applauded for my courage. Personally, if I were to decide my life would be better if I were someone, or something else, I think I would choose to be a cat; they manage to get away with being aloof and independent, sleep most of the day and are loved anyhow.

• Virginia Beach, Virginia
28 Feb 17
@Platespinner
Unfortunately, I feel that I have been that aloof cat. Preferring to not enter into such topics. Yet there are things that need to be cleared up before I depart this life. Those who have an ear will hear. For those who don't, I don't care.

• Winston Salem, North Carolina
1 Mar 17
@UncleJoe
I occasionally engage here on myLot, but usually it just results in getting blocked. The casting pearls before swine seems an apt analogy at times...

• Virginia Beach, Virginia
1 Mar 17
@Platespinner
Casting pearls may seem to be my intent but I felt that I was saying I refuse to accept and tolerate such vile ideas shoved at me from a warped society. I guess I wasn't plain enough.


• United States
28 Feb 17
Wow, so much passion and truth. Humans always try to pervert God's perfect plan and they pay a heavy price for it, socially, emotionally, and spiritually.

• Canada
28 Feb 17
It will be interesting to read the responses this discussion generates. I agree with you, but I'm sure there will be a few stones hurled your way. So much of the nonsense that is shoved down our throats defies any sort of logic. We must be tolerant....but no one else needs to respect our beliefs. I call them as I see them and am not always politically correct.

• United States
28 Feb 17
Oh my goodness. Can you make a point without calling those who may not feel the same as you "idiots"? I think there is much truth in what you have written. However, when you start calling people idiots and then talk about the Kingdom of God, I see the word hypocrite. I assume being offensive may be you more views, and still it makes your entire post hypocritical in my opinion.

• United States
28 Feb 17
I know I will get hated on



• Ft. Lauderdale, Florida
28 Feb 17
Since you seem to like the word idiot so much I will say you are an idiot for not doing research on the subject before you spout off something you obviously know nothing about! As I rule I don't call people names but since you seem to be so free with them and use them indiscriminately I have no hesitation to point out even when it comes to our Creator you speak for Him not knowing what He has done to test you.


• Virginia Beach, Virginia
28 Feb 17
@GreatMartin
On the contrary. I know more than your limited imagination has shown you. You just proved that you might be an idiot as well.

• United States
28 Feb 17
@UncleJoe
Martin is a far from an idiot.He is a very intelligent man.He know a lot there. Please do not knock him down or anyone


• Roseburg, Oregon
1 Mar 17
The sad thing is other men will now decide to become a women and women will decide to become a man.