The Bee and the Purple Coneflower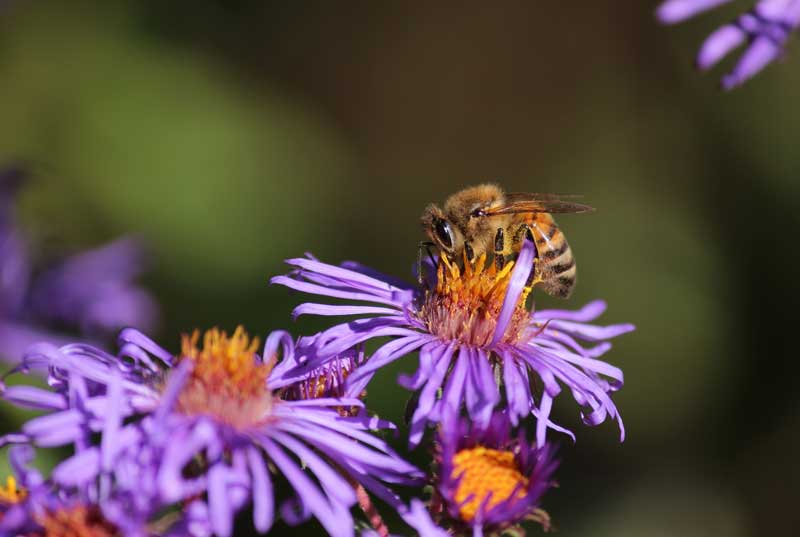 United States
February 28, 2017 2:53pm CST
I shot this a few years ago while taking a lunchtime hike through a park not too far from my office. I had walked down to the lake and I found this bee going from flower to flower - it's amazing how little they care about human presence. I like to keep my distance when shooting bees, wasps, hornets, etc... and so I usually use my telephoto zoom; such was the case with this shot. I sold this image to an investment firm for use on the cover of one of their quarterly reports.
5 responses

• Canada
28 Feb 17
Be patient, there is something going on and things are not posting right. I look forward to seeing your photo...maybe tomorrow. This doesn't happen often but when it does, being patience is all we can do.

• United States
28 Feb 17
Thank you! I shall try again tomorrow....


• United States
1 Mar 17
I can - quite nice. I am trying to load it again now.

• India
1 Mar 17

• India
1 Mar 17
Can't see the photo but imagining it . The bees are buzzing around here too.In fact there is an enormous beehive on one of the window ledges.

• Bunbury, Australia
1 Mar 17
I can't see it at the moment but I'll come back later. I'm sure they'll get it sorted soon. And well done on selling the photo.

• Pamplona, Spain
28 Feb 17
I find it hard to capture Butterlfies as they can be very quick and flighty and not settle on any given flower. Will come back tomorrow to see the photo. No worries it will get sorted out soon.