What's in a name??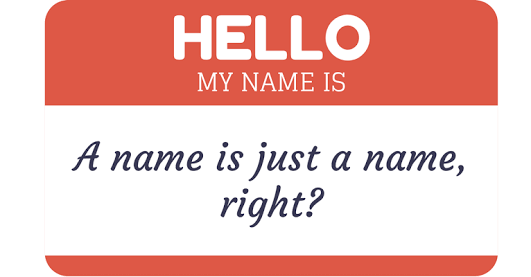 February 28, 2017 6:06pm CST
I have so many people asking me why i named my daughter so differently and what it means. Sometimes i get wonderful responses while on the other hand i have to face a lot of questions. I named my daughter ADVIKA after mine and my husband's name put together. When i explain this to them they still have that confused look and still want some more explanations. Now i no longer explain and i just say i like the name so i named her that way. Its better that way. I feel a name is just a name. Had i named her something else , she would still be the same sweet person to me and everyone. It just isn't right to question a person on his/her name. What i wonder is does a name really matter? Isn't it upto the individuals to name their children however they like? Do you have a different name and did you have people asking you questions about your name. ??
5 responses

• United States
1 Mar 17
I agree with you that a name is just a name. However, it's important to keep in mind how that name will affect the person who carries it around for the rest of their life. In my experience, I was given a Hebrew name that my parents thought would be lovely for me. But it turns out that no one can actually pronounce it properly, which has been a constant source of frustration to me. When people ask me my name, I brace myself for their questions as I respond. I've considered changing my name, but I'm so accustomed to it, that nothing else feels natural for me at this point.

•
1 Mar 17
Is Chaya your name?? If yes its a beautiful name. I understand your frustration when others cant get ur name right. But try to see the meaning of your name and be proud of it. Your parents must have spent a lot of time and thoughtfully named you with a unique name so that you stand out in the crowd.

• United States
1 Mar 17
@creativedesigner
Yes, Chaya is my name. I also have Sarah as my middle name, but nobody calls me that and I don't feel like a Sarah at all. I don't dislike my name, it's just upsetting that ppl can't pronounce it right. Mostly I get called "Haya" or "Kaya", as ppl have a hard time pronouncing the "CH" according to the Hebrew phlegm pronunciation. Haha!

•
1 Mar 17
@cssingingangel
ha ha. Chaya is a common name in India. It means shadow. If u were in India you would have had no issues.


• Indonesia
1 Mar 17
Advika?? That is very unique. But I don't agree with you about "name is just a name". I believe name can make someone lucky and succes in future. We really believe about that

•
2 Mar 17
Probably. As a child we may differ in opinions. But as a parent we only give the best to children.


•
2 Mar 17
Ya right. The child has to live with the name. Either u sulk about your name or appreciate it. If we choose to appreciate it , our parents also will be relieved