Could Leonardo da Vinci Be One of My Spiritual Mentors? - And How I Stumbled Upon a New Way to Conjure Up Inner Visions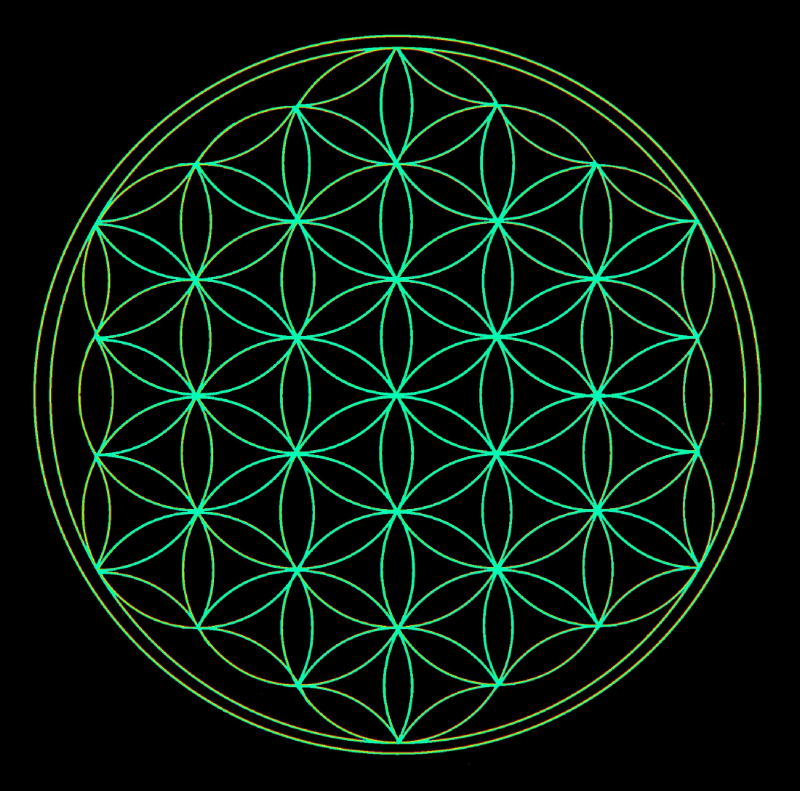 United States
February 28, 2017 8:38pm CST
Tue Feb 28, 2017 18:05 Boulder, CO #21 Friends stayed over last night. One showed me one of his T-shirt designs, another showed me some magic (sleight of hand). They left some time in the morning. I had been watching episode after episode of " Da Vinci's Demons ". And didn't wake till early in the evening. While taking my shower... I began experimenting with intoning the ohm while bending over and stretching. I had the distinct impression that doing so would cause a shaking or vibrating of my body; and by alternating the pitch, I could affect certain muscle groups, ligaments and tendons, and cause them to 'give up the fight', when it came to resisting the stretch. As I straightened up again, I raised the pitch slightly, and had closed my eyes. I was a bit light-headed; but I could tell that something truly remarkable was about to occur: In the past, I have mentioned my practice of pressing on the corners of my eyes while my eyes are shut. This eventually has the effect of producing a kind of light show behind those closed eyelids. A very, bright, vivid expansion of the colors white and green. About a month ago, I shared with you guys how I had been experimenting with trying out the Iceman's 25 full breaths, and then plunged myself under an icy-cold shower, and then did my best to breathe deeply and concentrate on keeping myself under the onslaught of the freezing water that was numbing parts of my head, and the back of my neck and shoulders. As I was doing so, I experienced the exact same kinds of vivid visualizations that I had when I had been pressing the index and middle fingers, lightly, into the corners of my eyes. At that point, I had asked myself a question: "What was the cause of these vivid visualizations, NOW? - Was it the new breathwork I was experimenting with? Or could it be that by plunging my body beneath that unrelenting cold water, I had somehow unleashed my adrenaline, and with it a kind of fierce meditative focus? Or could it be a combination of both?" Today, about a month, later - I still don't know the answer to what induced the visions THAT time; but I know that it was neither of those things THIS time. And, further, I know that I can induce it without cold water, without the 25 deep breaths, without pushing on the corners of my eyes; and POSSIBLY can RE-PRODUCE it simply with concentrated sound mixed with DEEP FOCUS. One of the things that stands about Leonardo da Vinci - was that he was a pioneer. He didn't JUST take what was taught by others who came before; but he completely stumbled upon or worked toward the finding of NEW ways. I find that in this way, Leonardo and I are very similar. In fact, I took one of those Facebook quizzes to see who my genius mentor would be; and it turned out to be none other than my hero - Leonardo da Vinci, himself. At the time, I was a bit surprised; but the more I thought about it... the more I realized that this made perfect sense. Leonardo had this knack of not only being curious about most everything; but also of trying out nearly everything, in order to satisfy his own insatiable curiosity. Again, he was a pioneer who traveled roads of inquiry... scientific, artistic, musical, and metaphysical; and blended them all together --- as I do, now. Both he and I - We have become obsessed with the brand new and the ancient. A lot of what we have come to believe is brand new, could simply be that which was ancient, now re-discovered at a later date, on another planet, in a different synergy of circumstances and forces. Well that's it for this article, thanks to my awesome readers for all your support!




P.S. Hope you enjoyed my article; because I really enjoyed writing it! And if you felt that it has helped you or anyone close to you, please leave that in the comments below. And if you REALLY liked the article, then think about SHARING it with your friends and/or family. You can find more great stuff over at #Guardian888 or over on mylot.com. Just look for 'anewoldsoul' and the avatar of Garfield giving his girlfriend a massage! Be well, ~ The Guardian ~


1 response


• United States
3 Mar 17
Hi there, M.-L. - I DO wrestle with self doubt to a certain degree; but over time I feel that day by day, I have started to turn the tide of that battle. It comes, in my opinion, from TESTING what you believe to be true, FACING your fears, and DISCOVERING that there are ways to connect with an inner knowing... and continually doing that more and more. The outward teachers are reflections of those inner teachers that we do not yet recognize. Again - in my opinion.