Bad Kid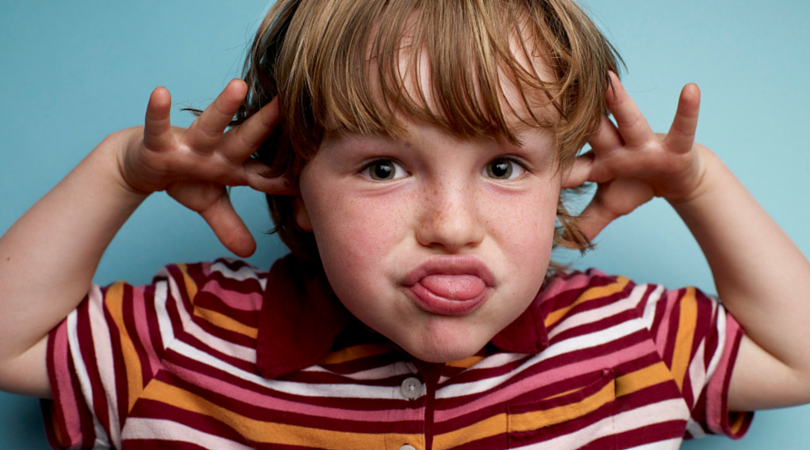 Philippines
March 1, 2017 6:41am CST
One of my tutorial student is a boy. He's in grade 4. He's really a challenging kid. He is not like my cousin who is behave and cooperative during tutorial session. He really has attitude problem and his driving me crazy. He is not well behave and at present he started to show his wild behavior. He is not also taking his studies seriously. He work so sloppy on his assignments and projects. If I discipline him he will get moody. HIS REALLY ANNOYING KID. I only successfully make him behave when before going home I let him watch youtube videos. When he is watching he is so quiet and behave, what a relief to me. I made a mistake to tease him that he is an evil kid today and he gets wilder and eviler than ever. I just say I'm just joking and he is super good boy. He is also messy. His books are all worst looking his bag is full of trash. His giving me major stress in my life. I tried to be cool and patient and I will be careful to hurt his feelings. I thought he will change if I say he is evil. I thought he will be ashamed and start to behave instead he retaliates and do more evil things to me after that. He even spit on my face. I promise to be a positive person and he challenges my positivity. I'm a good teacher I know. My cousin improve a lot when I tutored him but not this kid. I just pray to God he give me the strength to carry this problem. But when you look at him he looks innocent and good boy but his looks is deceiving. He is not well mannered and gentle child. He is a spoiled brat. We raise my boy cousin well and he is well mannered but this boy was not trained properly by his parents.

7 responses

• Uzbekistan
1 Mar 17
Have you already talked to the parents? I think things can improve if you work together. If they don't want to cooperate, you should try to make the boy understand that you're not his parent. He can behave whatever way he likes when he's with them, but when he is with you, he has to follow your rules. Something else: please space such a long text to make it more readable. Not only members with glasses will be grateful.

• Philippines
1 Mar 17
Yes I told the mother I got angry with his kid but she did not take it seriously. If I report him to his parents the next day he will be in the bad mood and will be angry to me because he was scolded. I gave up disciplining him and just stay cool but he is really hard to handle.He likes to play more and make garbage out of pieces of paper. Thanks I forgot to format a long post. Mother warned me he is a spoiled brat and by that she means they don't control their kids behavior. They let him go wild as he wishes. I admire my young cousin he is so well behave and knows how to behave properly. I don't know what parenting style did the mother do to that child

• Uzbekistan
1 Mar 17
@averygirl72
You can ask the mother how she raised a well-behaved child. Maybe she used the word 'NO' every now and then. Maybe the bad boy has never heard this word.


• Bunbury, Australia
1 Mar 17
Do you have to continue to tutor him? Have you spoken to his parents? If it were possible, I would refuse to tutor him if he won't behave.

• Philippines
1 Mar 17
Honestly I want to stop teaching him. But the mother is satisfied with the grade since he luckily gets good grades which I can't believe how that happens. If they observe his grades going down I know they will stop. He is not really that slow learner. He is just lazy and sloppy

• Bunbury, Australia
1 Mar 17
@averygirl72
It is easy for me to say but I'd tell him if he couldn't behave he needn't come any more. Do you really need the stress this child is causing you?

• Philippines
2 Mar 17
@JudyEv
For me it seems like the child has mild mental problems. His very disorganized with his things and he likes screaming like crazy. I will try to endure but if he find me annoying too by next school year he will not request for me anymore and it's totally fine with me

• Indonesia
3 Mar 17
You have still keep calm There is just a little kid


• Philippines
1 Mar 17
I will not quit. I will still try my luck if I'm able to make him a good boy

• United States
1 Mar 17
@averygirl72
Then try behavior modification with him. Good luck!

• Chile
1 Mar 17
I hope he works out well.

• Chile
2 Mar 17
@averygirl72
I had my rebel teenage grandson for 10 days at my home and decided that it was either him or me. I opted for me. 5 months later, I still have problems with the psiriasis that having him triggered on me.

• Guangzhou, China
2 Mar 17
I can understand it. Some children are spoiled by their parents or their parents ignore them. It all leads to their children to have some issues. I can imagine how hard you try to teach him. Sometimes I even will be impatient to my child, fortunately my boy is still a good boy. I think probably it will be better to guide this boy with a tender way. He may be moody and unreasonable because nobody cares about him. If you respect and care about him, it will make a change. People will appreciate to the people who are kind to them. He may return you by being a good boy and studies hard.

• Philippines
2 Mar 17
You are right to say he is just moody. I thought his still in a bad attitude today but today was different. He is in a good mood. He is nice and not rude. It's just his mood or maybe he has slight mental problems, a crazy and moody kid

• United States
1 Mar 17
Unfortunately this all stems from his upbringing and how he is treated and allowed to act at home. Since everything is always dirty I am sure how that is where he lives. There might not be any discipline and maybe some Abuse that is coming out when he retaliates against you. How well do you really know him and is there more you can do or are you going to have to have him be tutored elsewhere?

• Philippines
1 Mar 17
I won't give up. I will still try my luck. I get to know him better more and more each day and I may find a way on how I can make him a good boy