The Light Between Oceans : the Movie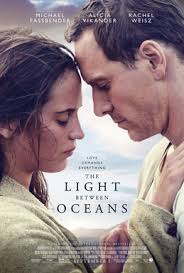 Philippines
March 2, 2017 12:22am CST
This is a very touching movie about the lighthouse keeper Tom and his wife Isabel who raised a child whom they do not own. Isabel got two miscarriages so when they found the baby in a shipwrecked boat, she convinced his husband that God has sent them the child as a gift. Because of Tom's love to his wife , he agrees to own the baby even if it is against his will. After four years , they faced the terrible consequences of their decision. It was so tragic that this movie made the tears flowed down my cheeks. I was so touched by the eagerness of Isabel to have a baby, the love of Tom to his wife and the sufferings of the real mother. If you were on their place, are you going to own the child and raise her even if you know that time will come, she will be discovered by her own mother and you will be punished by law?
5 responses



• India
2 Mar 17
Story is really very interesting. I will try to see.

• India
2 Mar 17
@magallon
sure...my heart is strong enough. ..thanks for comment..


• Indonesia
4 Mar 17
It is sounds like a great movie. But I am not like love movies

• Indonesia
4 Mar 17
It is sounds like a great movie. But I am not like love movies