Obscure Songs From My Childhood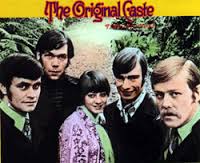 United States
March 3, 2017 11:07am CST
I was reading a post by @JohnRoberts this morning about a Native American band, Redbone. I didn't know the name and I never thought I knew of any Native American bands. I played the you tube video he had in his post and when the music began to play, I instantly remembered hearing it as a kid. That got me to thinking about some other obscure songs from my childhood that I have forgotten about. Some of these may have been one hit wonders, others just songs that played in the background of my growing up years. The first song is by The Original Caste and the song is One Tin Soldier. The group formed in 1966 and was from Calgary, Alberta, Canada. It was a folk rock band. This was perhaps their biggest hit and was released in 1970. https://www.youtube.com/watch?v=F-wuly-XRXQ

A video of one tin soldier by its original singers, the original caste. I think they sang it the best. I took the music from the original caste, and synced i...
8 responses

• Los Angeles, California
3 Mar 17
One Tin Soldier later became a US hit in 1971 when covered by Coven and used in the movie Billy Jack.

• United States
3 Mar 17
Looks like you posted this as I was off to YouTube to get their version

• United States
3 Mar 17
I had to take a listen, and I remember that one too!!!

• United States
3 Mar 17
I'm not familiar with this version, the version by Coven that was a hit in the states is the one I know.


• Green Bay, Wisconsin
4 Mar 17
I remember that one. It's been a long time since I heard it. Thank you.

• Denver, Colorado
4 Mar 17
I used to play this on the radio station I worked at in the 80's.

• Daytona Beach, Florida
3 Mar 17
Interesting song. I didn't know this one thanks for sharing.