Friday night old hangouts: The Drive In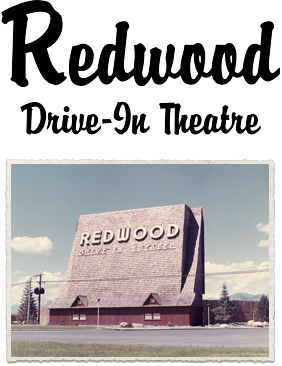 Richfield, Utah
March 3, 2017 9:23pm CST
Who remembers the drive in! I do, I do! Lol. By the time I was a teen, there was only maybe a handful left. The one I frequented was Redwood Drive In (pictured) This drive in had six screens and doubled as a swap meet on the weekends. I had many memories of this place, from the swap meets, to watching The X Files movie, and of course, bringing dates and more in the cars if you catch my drift, lol. This drive in is still in operation however the pictured wood marquee burned-out in 1995. I watched it burn all that old wood and watching each letter fall off one by one. What are you're memories of any drive ins?
7 responses

• Roseburg, Oregon
4 Mar 17
There was no drive in that I know of when we moved from Colorado. I just watched movies when I went on a date.

What did you do.


• Richfield, Utah
4 Mar 17
I'm not telling ...... shhhhhh

There was a few movies I actually did watch all the way through, The X Files , Can't Hardly Wait, and Scream 1 and 2

• Bunbury, Australia
4 Mar 17
We had a drive-in in our home town but I don't recall any anywhere in Western Australia that had more than one screen.

• Richfield, Utah
4 Mar 17
Most drive in I knew only had one or two screens

• United States
4 Mar 17
I love Drive In's even though I have not been to one yet. I really want to go to one however.. Blessings

• Richfield, Utah
4 Mar 17
They are fun, but yet hard to find one still open and operating


• Canada
7 Mar 17
We still have a drive in around here but it has been many years since I went to it though. I have some wonderful memories of going to the drive in with friends.

• Richfield, Utah
7 Mar 17
I also have many good memories of the drive in


• Richfield, Utah
5 Mar 17
I know right!? It's 180 miles to the nearest drive in for me

• Malaysia
4 Mar 17
I never been in one. I watched in movies about drive in cinema and where you need to park your car in it to watch movies. It would be neat if that kind of cinema were made again. It would interesting to try. Some might love a different way to watch movies.

• Richfield, Utah
4 Mar 17
It would be nice to bring those back again

• Anniston, Alabama
4 Mar 17
I barely remember those, I only went once before they closed up.

• Richfield, Utah
4 Mar 17
They were fun, hard to find one now