Seriously? This Ad?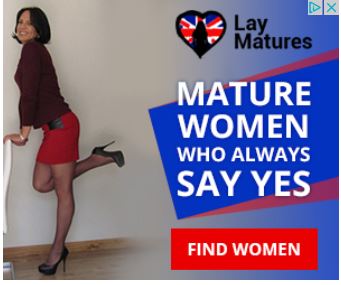 March 4, 2017 5:37am CST
Okay, I know some of the ads - especially the "dating" ads - tend to push the boundaries a bit, but an ad for a site called "Lay Matures"? "Mature Women Who Always Say Yes"? That's going a bit too far into being inappropriate, and I think it needs reporting. Okay, the image may be a bit tamer than some of the ones I've seen, but the text is definitely pushing it.
4 responses

• Preston, England
4 Mar 17
sadly such trash dominates the advertizing seekers online - pretty pitiful really


• Preston, England
4 Mar 17
@egdcltd
they must be effective or they ouldn't keep posting them - somehere among our readers are people willing to try to get a date with these 'matures'. Good luck to them.

•
5 Mar 17

• Preston, England
5 Mar 17
@egdcltd
especially if the dupes are paying up front


• Canada
4 Mar 17
I haven't seen that one...I seem to be offered many opportunities to sign up to dating sites, but I don't even take the time to look at them...

• Canada
4 Mar 17
@egdcltd
I've seen them as well. What do I need a wife for?


• Banks, Oregon
4 Mar 17
Yes, I would say it's a bit inappropriate. I have seen a few others too.

• Baguio, Philippines
4 Mar 17