Being UNION STRONG helped to make America great!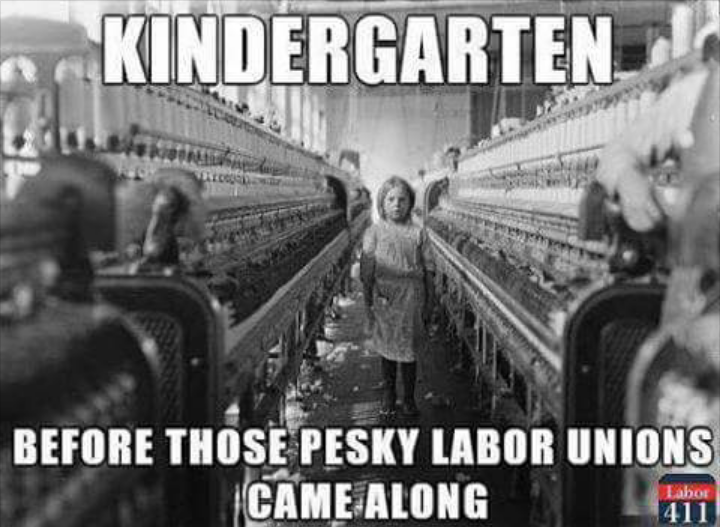 United States
March 5, 2017 3:31pm CST
Both of my parents were members of the United Auto Workers Union and I was always a union member. Every American blue collar worker enjoys the benefits of Unions, even if they never were a Union member. I salute those workers in Canton, Mississippi who are fighting for a union despite Nissan's best efforts to fight it. UNION STRONG IS AMERICA STRONG!
3 responses

• Canada
5 Mar 17
I think that there is a need for unions, but not for the greed so many of us associate with them. I live in an area that is very economically depressed as a result of greedy unions. I personally know of dozens of people who have enjoyed the ride up high as the result of the union fighting to give them a wage above what was called for, but then in the end, when the company refused to negotiate, those people are out of jobs. And where was their union then? I also know of lots of people who held their jobs as a result of the union-they are known for protecting the worker who probably should be updating their resume and finding another job. Now when it comes to language in their contract for better and safer working conditions, I feel that they excel in that area.

• United States
5 Mar 17
@Juliaacv
@MorleyHunt
~Nothing in life is perfect and unfortunately some labor unions and leaders have had problems. Some undeserving people kept a job they shouldn't be on because of the Union. Unions, like our government, or anything else in life, need to be actively monitored and "guided" as needed, by the membership/citizens. Peaceful awareness and activism are important in all aspects of life. Passiveness leads to destruction!

• Canada
5 Mar 17
I'm not sure everyone in our part of the world would agree. The greed of unions has closed down one manufacturer after another when they closed their doors and moved to the us or Mexico to open non Union facilities. General Motors, Stelco, John Deere ar just a few. The biggest steel producer in our area was non Union...it still exists. It has done more for its employees and the community that all the union plants put together. I'm not saying that unions don't have a place. They have done a lot of good...but I have also seen first hand a lot of greed that has cost people their jobs.