Ten Favorite Train Songs: Runaway Train (#7)

United States
March 5, 2017 7:58pm CST
I'm hanging out the lantern for a quick stop so we can drop off two more songs, one about trains and one that actually has the word 'train' in the title. Here's the next song on the list of favorites with "train" in the title. #7: Runaway Train - Rosanne Cash NOT the Soul Asylum song. (Gee, I'm saying "not the song you're thinking about" a lot in this series, aren't I?) Blind boys and gamblers, They invented the blues Okay, see you tomorrow. That is a line and a half. And it's only part of the greatness of this John Stewart song that Rosanne Cash made her own on her classic King's Record Shop album. First, some useless trivia for you: King's Record Shop was a real place. It was located near the corner of 3rd and Jefferson in downtown Louisville. And, for more trivia, it was owned by Gene King, who was the brother of "Tennessee Waltz" writer Pee Wee King. (No, they weren't from around here, they were from Milwaukee; however, Pee Wee got a radio job in town in the 40s, liked it here, and stayed for the rest of his life.) Oh, and that album cover? Hank DeVito (steel player and guy who wrote "Queen of Hearts") took the picture. And, if you think that the government is the only one who stupidly wastes money, here's what Gene King told me about the cover: instead of bringing Rosanne to Louisville, some 170 miles from Nashville, they drove all over Tennessee and Georgia looking for a similar storefront to take her picture so they could superimpose it onto DeVito's original. Oy. Good thing for the record label that King's Record Shop was a success. Boy, WAS it! The biggest album of Rosanne Cash's career, it featured four #1 songs. One of those chart-topping hits was this song that compares a breakneck speed romance to a train that can't be stopped. As I said, John Stewart was the song's writer, and for some more trivia, he wrote the Monkees' hit "Daydream Believer" and had his own hit in 1978 with "Gold." A powerhouse performance that proves Rosanne didn't have to rely on daddy's name to make her way in music. Runaway Train Written by John Stewart Recorded by Rosanne Cash From King's Record Shop, 1987 I'm worried about you, I'm worried about me:

5 responses

• San Jose, California
6 Mar 17
I thought it was the Soul Asylum song based on the title, but glad it was something unique.


• Los Angeles, California
6 Mar 17
I didn't realize Stewart would join the Kingston Trio and passed away several years ago.

• Colorado Springs, Colorado
6 Mar 17
I always liked this one. Had no idea John Stewart wrote it, though. Too bad people only know him for one song.

• United States
6 Mar 17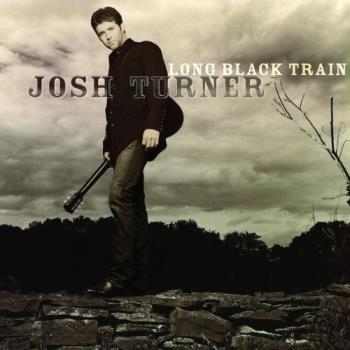 That is a really good song. But I will have to go with "Long Black Train" s written and sung by the great country artist Josh Turner!



https://www.youtube.com/watch?v=PyRZTAmcW7c

• Prairieville, Louisiana
6 Mar 17
Got a ticket for a runaway train like a mad man laughing at the rain.