If He Can Do It....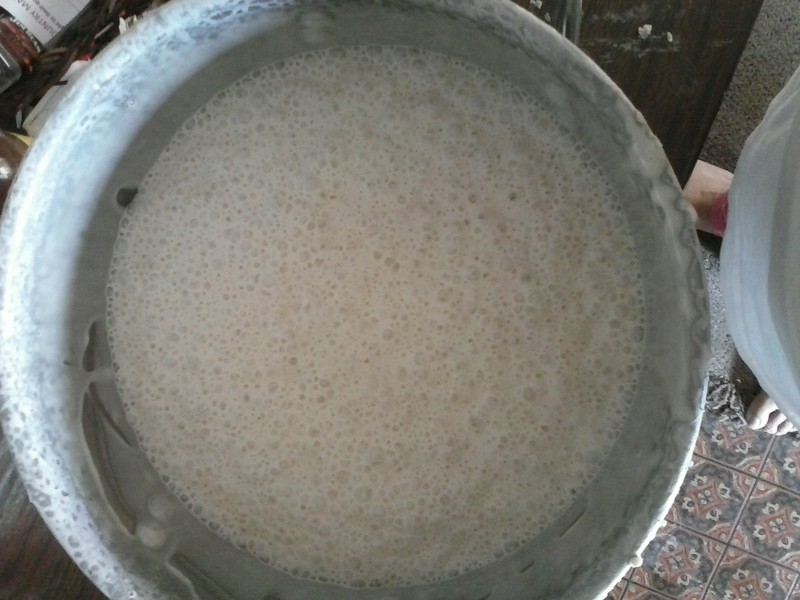 United States
March 6, 2017 12:02pm CST
Hello mylotters!! Had a busy weekend again this weekend. I made a post recently about my husband and his "mess" he made. Well, Friday morning I woke up to a mess of my own!!! I recently just started to learn how to make a sour dough starter. The starter was on the seven day. I had already made a batch of half pancake mix and sour dough to break us into the sour dough. Well, when I woke up Friday, my sour dough starter was on the table and on the floor!!! Now my mess wasn't as bad as my hubby's, but still. As you can see in the pot, how it (on the inside) had risen up to the top!! Needless to say, I made a batch of sourdough pancakes and some sour dough English muffins!! Was gone over the weekend and still have plenty of active sour dough!!

~Peace~ photo is mine of my sour dough starter Link to my husband's mess...

Got done taking a bath and the hubby makes a comment about me in a good mood after taking a bath. I'm like yeah, I feel pretty good and I come to the kitchen...
3 responses

• United States
6 Mar 17
I have only made yeast bread one time in my life. I LOVE sourdough, so I wish that I were closer and you could give away starter . LOL

• United States
6 Mar 17
Oh, that was what I was thinking...I wish I had some friends to give starters

to!!

• United States
6 Mar 17

• United States
6 Mar 17


• Anniston, Alabama
6 Mar 17
I used to make bread but became diabetic and quit, that was very active!

• United States
6 Mar 17
What do you substitute your bread products with? Is wheat healthier? Yeah, I think it really became active because "it" knew I was going away!!


• Boise, Idaho
7 Mar 17
Buggers! We had a sour dough starter years ago. But I let it set and didn't take care of it so we lost it.