How Fun Would "This" Be?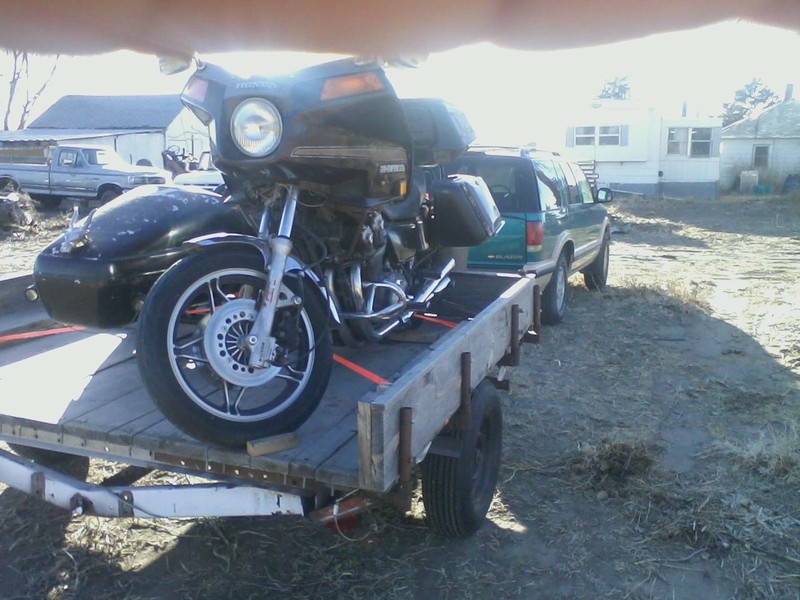 United States
March 6, 2017 12:19pm CST
We got this motorcycle from the mother-in-law since she is in the process of buying her a "trike" motorcycle. Since my husband's accident where he had knee/leg surgery, he really doesn't want a motorcycle. We have become a 4 wheel drive family now!!

We sold it to our son. So we loaded it up, because it needs a tune up and we didn't really trust it to go 100 miles. We really didn't spend much time fixing it up knowing we really weren't going to ride it. We were going up on the time that the mother-in-law wants my hubby (her son) to go with her to the same town we were going. She thought since we loaded this bike on there, we could load her new bike up on it, so when they got to town she could ride around on her new motorcycle!!!

How fun would that be to load your motorcycle up on a trailer and take it to your destination, just to ride the bike once you got there??

It seems to me, that it would be funner to ride your bike to where you're going not to load it up on a trailer!!

~Peace~ photo is mine
3 responses

• United States
6 Mar 17
I agree that it would be more fun for a "road trip"!!

• United States
6 Mar 17
Maybe they don't want to put very many miles on their bikes??? I would though!!

• United States
6 Mar 17
@STOUTjodee
If I were to have a motorcycle for road trips, it would have to be one of those luxury ones that would absorb some of the teeth and bone-rattlings!

• Boise, Idaho
7 Mar 17
Everyone has their own way of doing things. I would think riding it there would be fun. Maybe some don't think they can get their on it and then ride back too.

• United States
6 Mar 17
I know, does seem redundant doesn't it....