Spoiled Rotten ... Isn't That The Way It's Supposed To Be?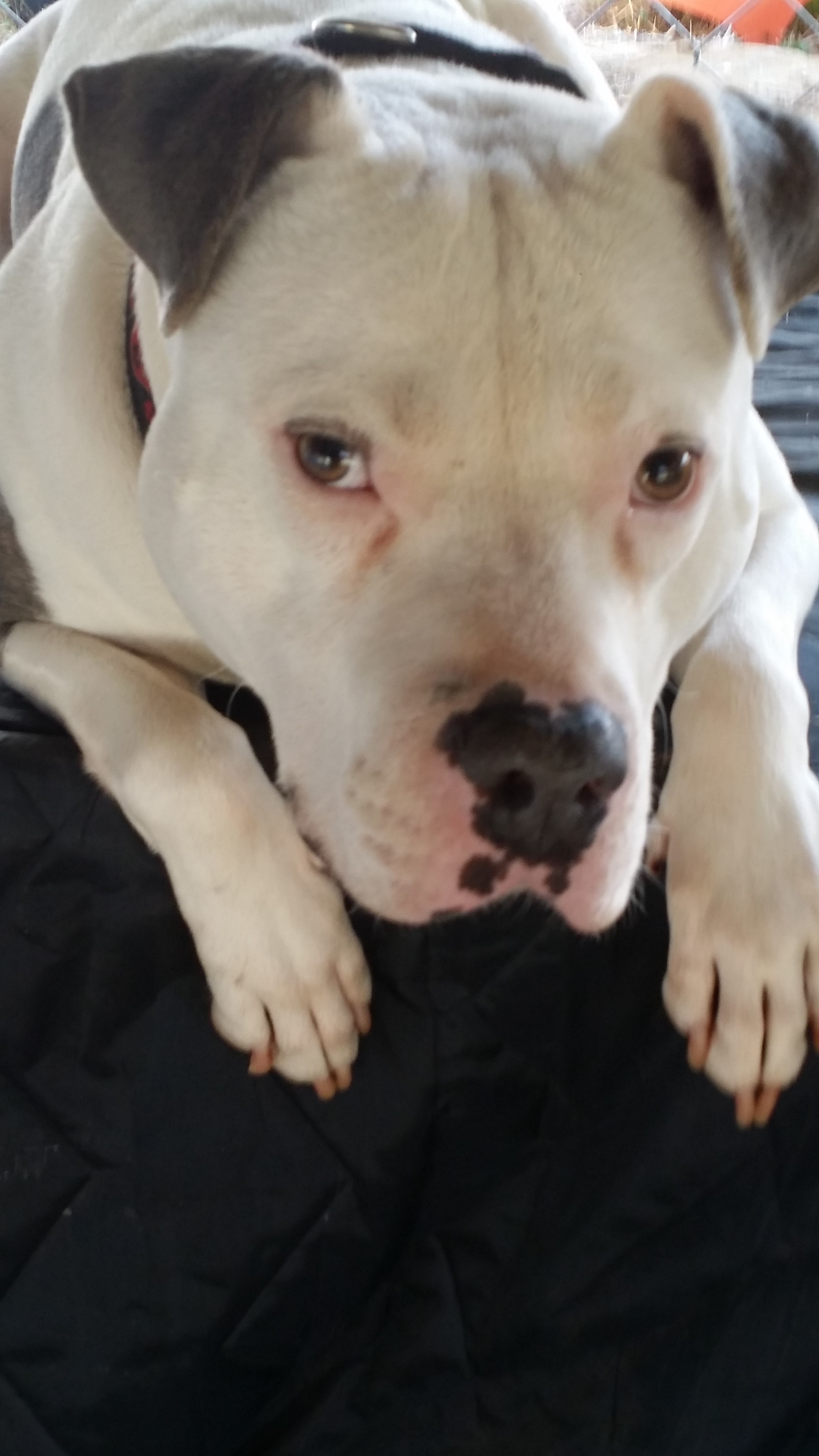 Louisburg, North Carolina
March 6, 2017 4:39pm CST
Today ... Duke enjoyed me making his kennel different. I moved his house, kennel cab to different areas inside. I sat on top of the dog house with him. Duke enjoyed getting a back massage, held close, loved. Skip and our friend sat at the picnic table just outside the kennel. We moved it close to the kennel so we can sit there when outside ... though Skip and I normally go inside to sit on the dog house to talk to Duke. We have thick shavings on the floor of his kennel. We got shavings that didn't have anything in them to cause him to cough. Duke jumped, played in them. I raked them neatly on the floor. The sun kisses them warm during the daytime. Duke's kennel cab has thick, soft blankets inside and is wrapped in a weather-proof covering and a thick blanket between it and the kennel cab. There is a flap that falls over the opening once he goes inside. He loves to lay there ... peeping out while staying very warm. His dog house has only soft cedar shavings in it ... very thick. There's a sunken area inside where Duke has made a nest

. I have a soft, white downy comforter for him to lay at the outside of his doghouse. He can lay in the sunshine while chewing his chewbone. Duke has 2 buckets of water, and his big bowl of grain-free food. I keep a bucket in the corner with a fresh plastic bag folded to use when I clean up. He never has to walk on a 'dirty' floor ... never. Our friend who sat at the picnic table with Skip said ... Duke is ... spoiled rotten.




Isn't that the way it's supposed to be?
4 responses


• El Paso, Texas
7 Mar 17
Duke is so happy with his wonderful home, I'll bet he hasn't had it this good in years.

• Louisburg, North Carolina
7 Mar 17
Yes, he is happy and looks so good ... he knows he is loved so much


• Charlotte, North Carolina
29 Apr 17
Yes, they should be spoiled. There is no other way to treat a pet than to spoil them
@GrannyGee