What's In a Name?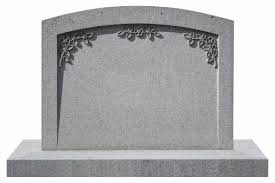 Virginia Beach, Virginia
March 6, 2017 7:30pm CST
One of my boyhood chums was a fellow named Frank Odd. As far back as I can remember he hated his last name. I once suggested that he go to court and change it if it bothered him that much. Not Frank. He couldn't bring himself to change the family name. When he died a couple of years ago, we discovered that he had left specific instruction to NOT put his name on his tomestone. He didn't want folks to know where he was buried. That did no good. People still look at his marker and reply, "Isn't that Odd?"
6 responses

• Garden Grove, California
7 Mar 17
oh dear I did not see that one coming lol lol lol

• Redlands, California
7 Mar 17
Odd that so many kept getting his name right, even though he had a nameless tombstone. lol

• United States
7 Mar 17
Was that a joke? It was funny, anyway!