Make $100 in one month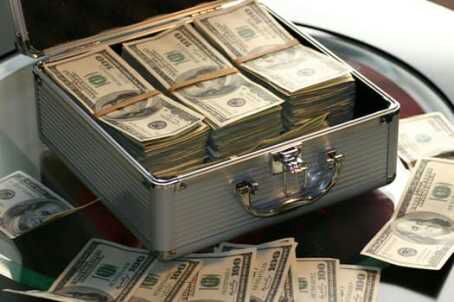 Nigeria
8 responses

• Guam
8 Mar 17
If there's a will, there's a way.


• Italy
8 Mar 17
If there was a will that you left you a decent inheritance, that would be perfect!


• Guam
8 Mar 17
@mysdianait
Then in that case, he doesn't need to have $100 dollars at the end of the month.


• Italy
8 Mar 17
@megatron777
Nope and we could also hope that he might share with some friends here too



• Italy
7 Mar 17
Is it essential to make it online? Is there nothing you can do offline to reach that amount?

• United Kingdom
17 Mar 17
You're in Nigeria. Several sites pay via PayPal. I think you should first check if you can receive money via PayPal to Nigeria. I know you can set up a PayPal account if you're in Nigeria, but can you receive payments that way? Second, if you do happen to find a site that pays via PayPal, make sure the site pays to folks in Nigeria. Third, I came across this site some weeks ago - I haven't checked it out personally, but you might find something there, even if it's directed towards those in Kenya. Good luck.
https://www.workonlinekenya.com.

• Nigeria
21 Mar 17
thanks a lot browneyed youve been a great help

• United States
8 Mar 17
Download 60 ways to work online app. It's free and Maybe that will help.

• Hartford, Connecticut
8 Mar 17
I've made $100 or more in a month but it is from a site i have been busy at for 10 years.. It is not something i could do so fast. it took a lot of work and it is inconsistent - Some months i don't even make my payout which is $50. I think your best bet is to find odd jobs working off line. Maybe helping people out. I don't know of too many sites you can earn money that fast. you would usually have to wait another month to get paid also.

•
8 Mar 17
i think you should mix online and offline jobs.... at least within a month i think you will get what you want

• Singapore
17 Jun
It is very difficult to do so at one go unless it is incremental.

• Charlotte, North Carolina
8 Mar 17
How about doing an effort online to raise donations? Can't think of another possibility if you don't already belong to several sites.