JJs Vinyl Madness Countdown #982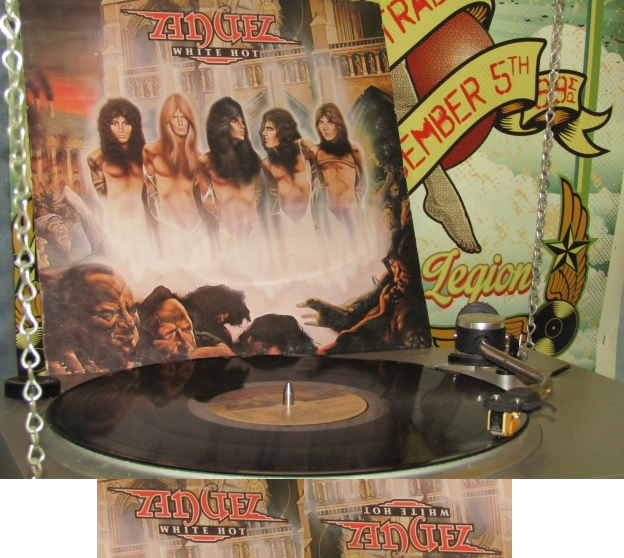 United States
March 8, 2017 3:56am CST
Humpday finds us spinning 70's glam-band Angel and their 'White Hot' release. While they never really found commercial success (I have never heard them on the radio at all, though I am sure they were played on some FM stations, and never had a single crack the 'Top 40') they were a decent band and had somewhat of a 'cult' following (no, we didn't sit around waiting for flying saucers or any of that). *sips coughee* I always liked how their logo looks the same right-side up or upside down. Think I'll leave you with one of their 'harder' edged cuts...

Provided to YouTube by Universal Music Group North America Under Suspicion · Angel White Hot ? 1977 PolyGram Pictures Inc. Released on: 1997-01-01 Producer: ...
6 responses

• United States
8 Mar 17
They are an amazing rock band. I have all their albums. I found out about them because one of my friends in high school told me about them. When I first heard the album "On Earth As It Is In Heaven" I was sold. Yeah, they never got great success. But they were the band in the movie Foxes with Jody Foster back in the day.

• United States
8 Mar 17
Yeah, the 'On Earth' has the entire cover looking the same upside down/right-side up...it was the first one I got by themyears back, I have three of the first 4 right now

• United States
8 Mar 17
@JolietJake
They were great. And the logo was just as awesome. Wow, it all brings back memories for me. Now I am in the mood to go play some Angel. Nice!!!

• Los Angeles, California
8 Mar 17
You got me on this one. I never heard of Angel. They remind me of an 80s hair band.

• United States
8 Mar 17
Have you heard of Giuffria?

• Los Angeles, California
8 Mar 17
@JolietJake
No I haven't. Looked it up. Spinoff from Angel.

• United States
9 Mar 17
@JohnRoberts
The had a few songs that got a bit of airplay, thought maybe I could lead you there from them



• United States
8 Mar 17
I think they had one single that charted and it only hit #44

• Boise, Idaho
8 Mar 17
Somebody did good on the logo. Never heard of them.


• Philippines
9 Mar 17
I have to look this band up. The band logo would have made a good tattoo.