Authentic Irish Coffee Tips for St. Patty's Day or Not!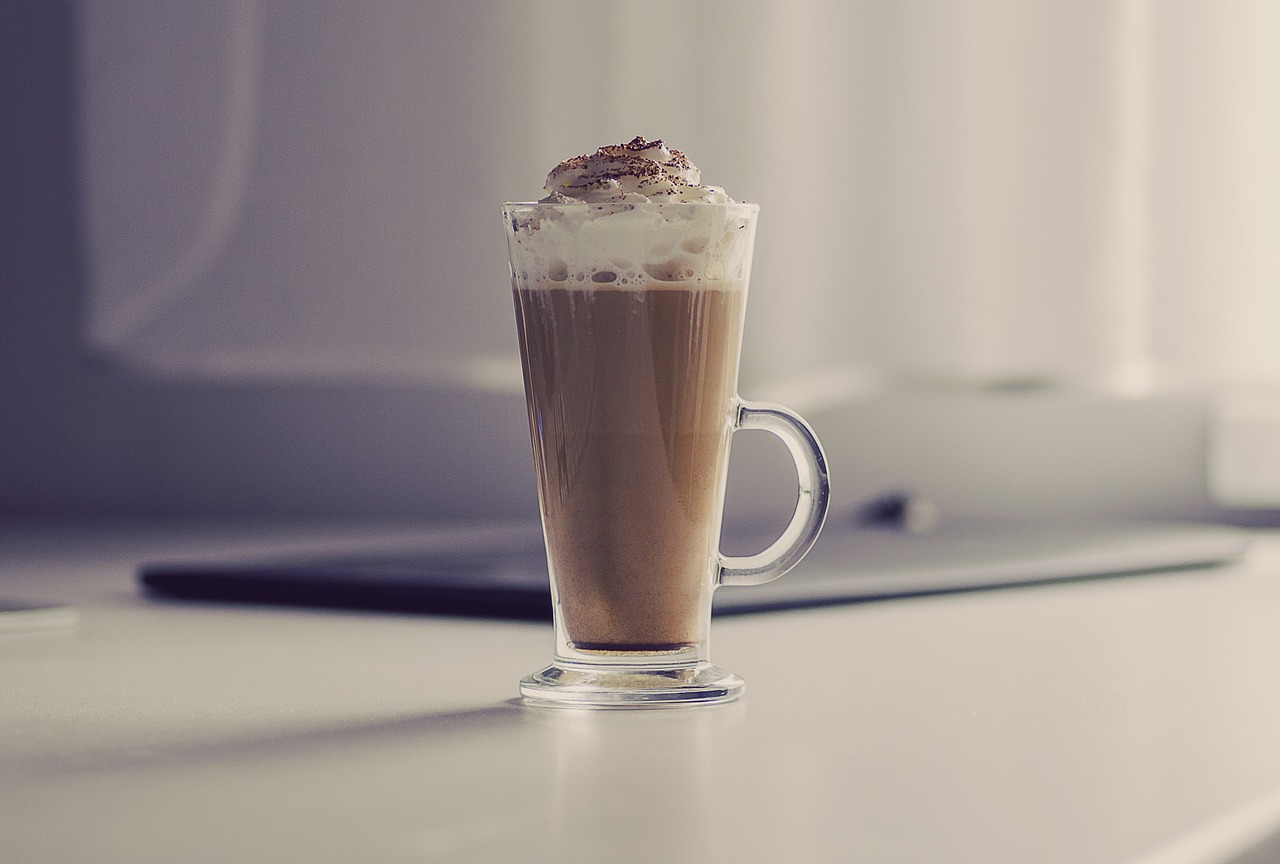 Toronto, Ontario
March 8, 2017 11:10am CST
I thought I'd give you all this quick tip to make authentic Irish Coffee. (The top picture is from Pixabay free photos and shows the coffee a little more fluffy than it should be). Start with a tempured glass mug so it won't break when the hot coffee is poured into it and plus- it looks good! You don't want to go to all the fuss and you can't see that lovely layered cream on top! Whip your real heavy whipping cream until frothy but not quite set hard as for desserts. Keep it slightly runny. Place in a small pitcher with a spout or a measuring cup. Set aside or put in the fridge for a few moments. Make your coffee as usual and pour it into the mug- add sugar if you like sugar in your coffee. Then, add an ounce of Irish Whiskey (or more ;) ) and/or Irish Mist liqueur. A touch of both is even better! Now, here's the hard part. Hold the back of a spoon up to the rim of the mug at a 45 degree angle so the tip of the spoon is touching the hot coffee. That's how the Irish do it- and then very slowly pour the whip cream into the glass mug by letting it run down the back of the spoon. The whip cream should not mix with the coffee so you have a lovely white inch of cream sitting on top of the coffee. Now you can sip the hot liquid (Be careful!) through the cool cream! Sometimes it's nice to make two so you can have one in each hand! LOL! Top of the evenin' to you!
6 responses


• Toronto, Ontario
10 Mar 17
Better picture than mine as I had to use Pixabay- as having trouble uploading with my phone. Yours looks delicious and yes- I should have said the cream is only stirred quickly till it thickens, not whips.

• Switzerland
10 Mar 17
@MarymargII
I know, the biggest mistake people do is to top the coffee with whipped cream. The photo looks more like a hot chocolate with whipped cream than an Irish coffee.

• Toronto, Ontario
10 Mar 17
@LadyDuck
That's all I could get from Pixabay though!


• United States
16 Mar 17
I learned how to make it in Ireland. Now, we have the the proper glass mugs and whiskey when we make it. All we have to buy is the cream. I even had them at breakfast in Ireland. I knew it was 5 O'clock somewhere in the world. lol

• Toronto, Ontario
17 Mar 17
Haha! Good for you! And your so right- it's always 5 O'clock somewhere----LOL!

• United States
17 Mar 17

• Toronto, Ontario
18 Mar 17


• Toronto, Ontario
11 Mar 17
All you need is a small bottle of Irish Mist liqueur or whiskey and coffee and heavy cream! A tempered glass mug would be good too!


• Canada
12 Mar 17
@MarymargII
We do have nice glass mugs. I wonder if I would make Irish coffee enough to justify buying Irish whiskey

• Toronto, Ontario
14 Mar 17
@paigea
It is a treat in life- so no I wouldn't miss out but what I do so that we just have enough for a few is to buy the smallest bottle of about 13 ounces. Sometimes I see it at the liquor store and sometimes I don't!

• United States
21 Mar 17
It sounds and looks yummy


• Toronto, Ontario
22 Mar 17
It is a really pleasant drink and tops off a meal nicely!

• Bunbury, Australia
9 Mar 17
Thanks for such detailed and precise instructions. Here's looking forward to St Pat's day.

• Toronto, Ontario
10 Mar 17
Ha! It's my husband's specialty as he is from Northern Ireland and makes it now and then---



• Toronto, Ontario
8 Mar 17
It is tricky but if you go slow and pour it down the back of the spoon on the coffee layer- it will work!