Wednesday's Online Work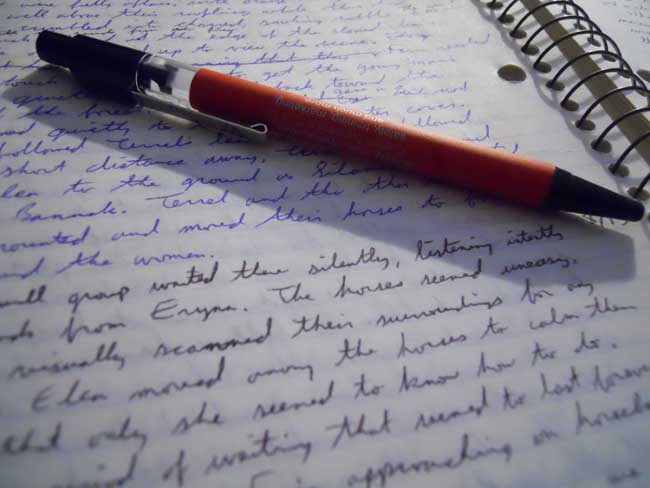 March 8, 2017 3:57pm CST
I published an article on the general site and two posts on the science fiction site. These were socially promoted as usual and I made some posts and interactions on myLot and bitLanders. I wrote an article for later use and one for the science fiction site. I did some work on seven role playing game supplements and an InfoBarrel article. I wrote a page and a post for the RPG site connected to Saturday's role playing game supplement release. Approximately 3,200 words were written today. Nothing really done graphically, apart for working on images for an in-progress article series. Image: Morguefile
5 responses

• United States
8 Mar 17
Good work! I'm getting a new short story ready. I hope to finish it and get it out today, so it can publish tomorrow. I already have the cover ready to go and what I have written so far edited and in format. Currently 3k in.

• United States
9 Mar 17
@egdcltd
It's been a little slow lately, but hopefully you'll still see some results. I guess smashwords had some free deals and people were going over there for a bit.

•
10 Mar 17
@OneOfMany
I'm getting a few free sales, but nothing else as yet. I did a multi-day promotion to see what happens. Smashwords was, prior to getting my Kindle, the place I used to buy ebooks. DRM on so many Kindle ebooks meant that I could only read them on my phone or PC.


• Philippines
8 Mar 17
You had a very productive day. Good job!

• Prairieville, Louisiana
10 Mar 17
E.G. Has a productive day everyday online.The mylot user is such a hard worker.

• Philippines
10 Mar 17


• Pittsburgh, Pennsylvania
19 Jun 17
That is super how much work you did! Keep up the great work

• Bulgaria
9 Mar 17
3 200 words are good achievement.

• Banks, Oregon
8 Mar 17
Sounds like another good day of online work there.