Uber or Lyft?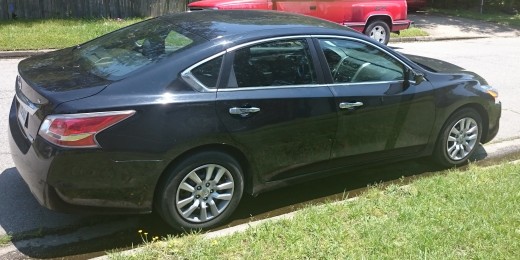 United States
March 8, 2017 9:11pm CST
Uber is a household word. Unfortunately, there have been many bad reports about Uber. I, personally, know a few friends that drive for Uber and I can tell you that it is not a bad company, overall. My only beef with Uber is their app. I tried to download their app and had some trouble, so, I decided to go with their competitor Lyft. I have used Lyft in the past. Their service is outstanding and I am a satisfied customer. A few days ago, I did called them because I had to do some personal business around town. We rode around for almost 35 minutes and the cost was just a little over $12, Being an ex-cab driver, I gave the driver a tip. I think rideshare is the wave of the future and my pick is Lyft. How about you? Have you taken Uber or Lyft? What are your thoughts?
9 responses

• Garden Grove, California
9 Mar 17
I am not familiar with either one so have nothing to base any claim on at all.

• United States
9 Mar 17
I am weary about using such services. I think with time I'd come to trust them more. I know that thy are cheaper in comparison to cabs though. I don't often take any means of "public" transport, but when I do, it's usually a cab company.

• United States
9 Mar 17
Thank you for your input. Cabs are alright but they have gotten to be expensive. Anyway, to each its own. Hope you run across some good cab drivers.

• United States
9 Mar 17
@Montecristodog
I only use one company when I have to take a cab. Generally I ask for the same cabbie and he's a real sweetheart. There was one time I called this same cab company and the person who answered the phone was mean! I think the company soon changed owners after that though.

• United States
9 Mar 17
@ScribbledAdNauseum
I know what you mean. I am happy that you found a good cab driver. I used to work in the cab business and did a stint dispatching. I have, also, seen my share of mean ones answering the phones. It is not good for business. Thank you for sharing.


• Peoria, Arizona
9 Mar 17
I have never tried either, The prices are so bad, but so are either any other cab. Lyft seems a little more interesting, but Uber feels more accommodating. I am not sure.

• Peoria, Arizona
10 Mar 17
@Lupita234
I used to not trust Uber much, mostly because this was at the beginning of it and a driver left a man my ex worked with in the middle of nowhere and he was killed. So...that is a thing haha but that doesn't say anything about the company just that driver.

• United States
9 Mar 17
I have also heard a lot of complaints about Uber. I've used it once, when I ended up at the ER in the middle of the night, and the valet called an Uber driver for me. I wouldn't have any objection to using one or the other.

• United States
9 Mar 17
I am glad you had a good experience with Uber.

•
9 Mar 17
If I have to use it, I choose Uber.

• United States
9 Mar 17
I have not tried any services, but I hear Lyft is better. Uber has ridiculous charges sometimes.


•
13 Mar 17
@Montecristodog
so its here in delhi? if so does they have an app or not thanks for the post and the help there

• United States
13 Mar 17
@delhshop
it should be. Contact them thru the website.


• United States
9 Mar 17
I want to get an uber ride to some fun places when I go out! Especially if I have a few drinks.. I thik I need it! blessings!