NOPE sorry for your luck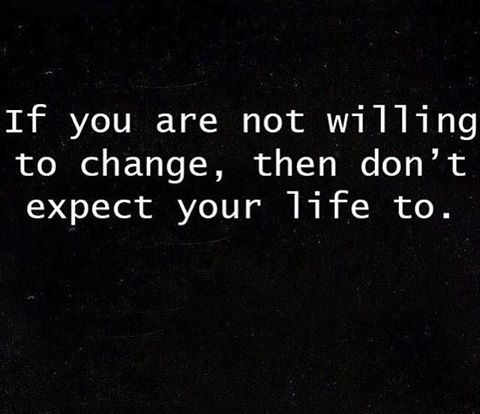 Greencastle, Indiana
March 9, 2017 7:15am CST
Why do people think other people are stupid? I mean really come on I have talked to this girl to no end about her helping HER husband when HE'S LIVING in the HOUSE & she's LIVING with us why is that? cause she has been babying this man since DAY ONE she moved out. SHE let HIM have a place to come home to AFTER he got out of jail she she has been the one to GO OVER THERE & clean the house She's the one he has told MORE than she needs to be told he's done he has said to her in so many ways he is LEAVING & it's OVER with. What on EARTH does it take for someone to get it through their HEADS IT'S "OVER" put it behind you & go one with your life & put his sorry a?? right there with everything ELSE BEHIND HER OH no she can't do that WHY cause that's why she let him live in the hose so SHE can hound him & watch him & pity him. it's B S. Sorry folks but is my vent time , she called me LAST night asking if I had some cabbage here I told her a MILLION TIMES to stop helping his ass out when he's not doing a DAMN THING for her & does she listen NO that would be too easy so I had to be mean. I am SO TIRED of her crap HUBBY is tired of her B S & he said that IF after they go to court & get the restraining order lifted & SHE MOVES back in with him THAT"S IT there WON'T be no MOVING back IN once she gets stupid & moves in with him NOPE SORRY for her luck it's her decision now live with it. Do you think it's wrong for us to feel the way we do on this B S? what would you do if this was going on & she was living with you how would you get it through to her she don't need to SUPPORT her husband when she's living in a SMALL box & he's in the house.
5 responses

• Perth, Australia
27 Mar 17
@sugartoes
No one can say the way you feel is wrong. The way you feel is the way you feel. If I was in your situation, I would be feeling the same way. Very exhausted and very fed up. I would still be caring but I would also need to accept that SHE isn't ready to move on and SHE is just going to continue playing games. I personally don't want people like that in my life. They only bring you down and possibly bring you into some trouble. It's not worth it. As caring as you are for this woman's life, you're not responsible for it.

• Greencastle, Indiana
27 Mar 17
@VivaLaDani13
there comes a time where I just want to throw my hands in the air & say LOOK I've had enough of the lies & games & the B S either you listen or LEAVE.

• Perth, Australia
27 Mar 17
@sugartoes
If that's what you feel you need to do then do it. This is your property! This is your life! Life is too short to be stressing over someone else who hasn't got their own crap together and causing issues for you.

• Greencastle, Indiana
28 Mar 17
@VivaLaDani13
I TOTALLY AGREE with you all the way.


• Canada
9 Mar 17
But are you not enabling her to continue serving this poor excuse for a human being.

• Greencastle, Indiana
9 Mar 17
@Morleyhunt
I just feel if my husband hadn't of taken her in she would be somewhere else doing the same thing & we wouldn't be the ones dealing with it.


• Greencastle, Indiana
10 Mar 17
@inertia4
I have on a lot of stuff you WOULD THINK she would get the hint but she's NOT thinking with a FULL deck, her thinking isn't really getting the point. MY husband feels like a real dumb azz for letting her in I can't really say a WHOLE lot cause I've done it in the past to (HELP) someone & it didn't work out either. I TOLD him the day we STEP foot in this state that I wanted to LIVE where there was no NEIGHBORS around me within 10 acres around me cause of this.

• United States
10 Mar 17
@sugartoes
Well, that seemed to have backfired. But be tough with her. You need to have her removed from there. Your life and your husbands life are at risk here. I know you want to live the rest of your life in peace and quiet. And you should. I don't know what to say to you to get her out. But I would just come out and say it.

• Greencastle, Indiana
11 Mar 17
@inertia4
this is hubby's doing so I'm leaving it up to him to deal with it we talk about what's going on privately.


• United States
9 Mar 17
I had a son who came out of jail after 7 years. He went through a hassle trying to get a job due to a felony which to this day, he regrets. We put up with his moods and depression and now he getting settled with a job that he likes. As far as your friend is concerned, she ought to get some counseling as well as her friend.I understand your anger and if it was me, I would be praying for them. You have the right to show tough love as far as she is concerned. Some people have a hard time learning and hopefully, maybe when she reaches the bottom of the pit, she will open her eyes.


• United States
9 Mar 17

• Greencastle, Indiana
9 Mar 17
@Montecristodog
I hate being that way to people but god understands & as he says if you can't help someone to walk away well that's me.

• United States
9 Mar 17
I would give up on offering her suggestions as to the right way to behave. It is a futile thing to offer advice to someone who will not take it. The only way she will change if you change your behavior toward her. As my mom always said, "She made her bed, now she must lie in it." She would not last in my home for very long.

• Greencastle, Indiana
9 Mar 17
@Corbin5
yeah my husband is finding out he messed up.