I hate being rude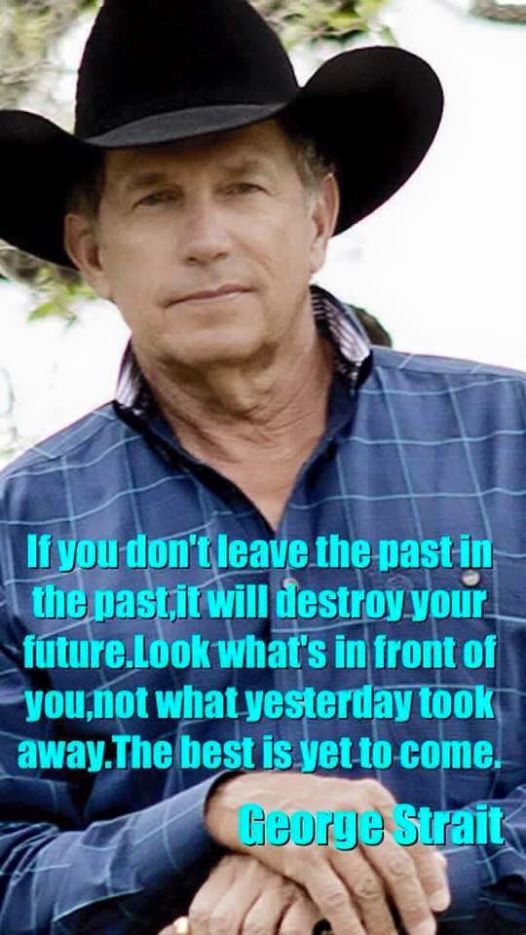 Greencastle, Indiana
March 9, 2017 8:29am CST
How do you keep from being rude when you have done everything to help them but yet STILL do the VERY THINGS you ask them NOT to do but yet does it ANY WAY & when you get rude they get mad. I just don't get why people have to MAKE us so rude at them for the things they do & yet want to get all mad at YOU cause you were rude for the things you trying to teach them by being nice hows that work? I have tried all I know to be nice & open with this girl BUY YET it's like she's using us to get what she wants which me & my hubby doesn't agree with & we BOTH have tried to tell her what is going on. What is it going to take for us to get through to her about what she's doing by helping her husband every time we turn around, she's over there giving him money & smokes & food & she isn't getting it BACK. GOD I wish my husband hadn't took her in like he did without talking to me, now he can't wait to get her out & I really can't blame him either but I think he has learned his lesson about doing THAT ever AGAIN.

One of the biggest challenges we all face in life is getting along with people. After all, we have different personalities and temperaments, and we come from...
9 responses

• India
9 Mar 17
If she so readily runs to her husband to help him, then tell her to stay there permanently. You can't help someone who does not seem to want or appreciate it.


• Greencastle, Indiana
9 Mar 17
@Daljinder
we have & that don't work cause SHE has a P O against him by the cops (Protection Order) that's why I say April will tell HER one way or another what he's doing.

• India
9 Mar 17
@sugartoes
That is such a stuck up situation you have landed yourself in.


• Greencastle, Indiana
9 Mar 17
@Daljinder
it's not me but it IS my husband but April will be here SOON enough to find out what's going to happen with the 2 of them & go from there.


• Greencastle, Indiana
10 Jan
@LadyDuck
she's been gone & I PROMISE you he won't EVER do anything like THAT again the lesson has been WELL learned that I was hoping for, to teach him to ask before he DOES.



• Greencastle, Indiana
9 Mar 17
@Kandae11
I have but she don't seem to listen or she don't care.

• Lithuania
9 Mar 17
Usually I do not waste my time with rude people. I learned from my expereince that my advices to such people never help, its only damage my day.

• Greencastle, Indiana
9 Mar 17
@lillywriter
that's where I am & IF my husband had of JUST told me BEFORE he had her move in I would have told him real fast like NOPE SORRY not happening.

• United States
9 Mar 17
It's like that old saying goes, be careful what you wish for. It seems that she is part of the problem with her and her husbands situation. Before you thought it was only him being the problem. Now you can see she aided that problem. So, I would just come right out and tell her to get out. Give her a number for a help center and get her out of there. It seems to me that she just don't want to change.

• Greencastle, Indiana
10 Mar 17
@inertia4
that sounds SO EASY to do but there's ONE problem there IS NO HELP center close by where she CAN GO


• United States
10 Mar 17
@sugartoes
I hear that. Maybe she has some family. Look, it seems to me that she already crossed a line with you and your husband. She is doing nothing to help herself. That stress will only grow bigger and then there could be a real big fight. And you don't want or need that.

• Greencastle, Indiana
11 Mar 17
@inertia4
no I hope by this time in April she'll be SOMEWHERE else like with her husband or her sisters in Colorado some place from HERE.


•
5 Jan
It is really sad he did not listen and believe you when you told him she was bad news and now he understand that you were right to begin with. So, how did you finally get her out of your house and lives?

• Greencastle, Indiana
5 Jan
@Hannihar
we gave her 3 mos to get herself in order & within 2 wks she moved down the street to another neighbors place & that's the last I've seen or heard from her.

•
7 Jan
@sugartoes
littletiger, so you do not know if she is still with the neighbor or not.

• Greencastle, Indiana
7 Jan
@Hannihar
nope & really not worried where she is to tell the truth she knows my # to call me & if she forgot oh well, being she owes us $



• Greencastle, Indiana
10 Jan
@fei1125
it's all said & done & she's not living here any more so what she does is on HER we don't have anything else to do with her.

• Chengde, China
11 Jan

• Greencastle, Indiana
11 Jan
@fei1125

we have no problem there that's for sure.


• United States
10 Mar 17
Those kind of people really test your patience don't they. Don't worry about it we have had our fair share of people like that in our lives and we just remove them and move on trying to not let them suck the life out of you. When things like that happen to us it makes me not want to keep trying to help people or pay it forward as some call it. My wife however won't let me she said its the way of the world you need both good and bad to keep balance and harmony. She said you have to keep going even when you don't want to. Our son says hatred spreads fast and love doesn't but it doesn't mean that its better. He said I know whats good, what makes it special is that there isn't a lot of it going around. No quitters in this house we don't make excuses we find solutions! Then being the smarty pants he is he says This is Sparta! smh too funny

• Greencastle, Indiana
10 Mar 17
@lokisdad
I'm with you there, it does make our lives more harder than it needs to be cause it changes who we are towards people that don't care who you are & what your trying to do for them.

• United States
10 Mar 17
@sugartoes
in time they come to notice when it is too late and others crap on them but hey its the way of the world its how we learn improve etc. Hang in there. nothing last forever not even the bad things.

• Greencastle, Indiana
11 Mar 17
@lokisdad

I'm not going anywhere nothing last for ever & it's just a matter of time.

• Canada
9 Mar 17
Say no...keep to you no. While you and your husband enable...nothing will change.

• Greencastle, Indiana
9 Mar 17
@Morleyhunt
we have, we have done everything but throw her out & we're just waiting to see what happens when THEY BOTH go to court MAYBE she'll move back in there with his sorry excuse of a man he is.