A Happy Little Southern Town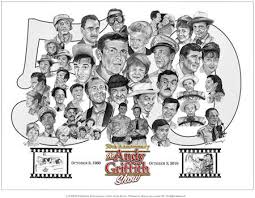 Virginia Beach, Virginia
March 9, 2017 5:44pm CST
Why is it that some important messages take nearly a life time before we see the obvious? There has been an plain fact right in front of my nose since the 1960's And I have only recently recognized it. Any Andy Griffith Show fans here? Does and body remember Mayberry? A peaceful quiet Southern town where everybody was happy. Now I know why. Andy, Barney, Aunt Bea, Floyd the barber, Howard, Goober, Gomer, Earnest T. Bass, Helen, Thelma Lou, Clara, and, of course, Little Opie were not married. The only married one in town was Otis, and he stayed drunk. Does that make sense to you?
5 responses

• Canada
10 Mar 17
We were just in Mayberry (Mount Airy) yesterday and commented on the same thing. Later we saw a couple of police officers in a restaurant. I resisted the urge of approaching them with a question. (It might prove to be a good subject for a discussion this week.)

• Canada
10 Mar 17
@UncleJoe
you will....but I try to only submit one discussion a day. I've used my one.

• Virginia Beach, Virginia
10 Mar 17
@Morleyhunt
OK but you know I'm running on borrowed time. Hope it won't be long.


• United States
9 Mar 17
Nothing make sense to me.LOL