The Silver Years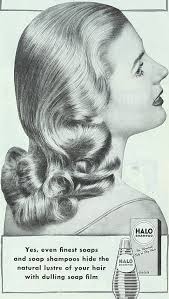 Saco, Maine
March 10, 2017 10:56am CST
When my hair started going gray in the 1990's, I decided that I was still too young for that look and started coloring it. My natural color was, in those days, medium to dark brown, and I tried many different variations of dye to try to come close to those shades. I swerved off that path a few times by trying shades with more red or blonde in them, but they didn't suit me at all. So I stayed with the browns. After more than 20 years of dying my hair, I started tiring of the job. As anyone who does it regularly knows, it's messy and time-consuming. And unless you have it done professionally, which is expensive, you have to keep doing it every few weeks or so. It was then, in my early 60's, that I decided to set my 65th birthday as the day I'd start going completely gray. It wasn't pretty at first, as the fading brown color provided an ugly contrast to the new gray. But after awhile, it didn't look too bad, so I started keeping my hair short to compensate. Lately, though, I haven't liked how my gray hair looks...some gray, some white, and a few streaks of dark gray with a few yellowish highlights. So I started searching the stores for some kind of product that would help. I got some expensive shampoo at the hair salon that's designed to brighten gray hair, but that still wasn't good enough. I then remembered the Fanciful hair rinses my mother used way back when, but I couldn't find them anywhere other than online. So I went ahead and ordered some and tried it for the first time today. While I think I used a bit too much, the result is pretty darn good. My hair is now a soft silver with no more deeper grays or yellows in it. It was stiff at first after applying the rinse, but I've combed it out, and it looks great. Considering the fact that, in order to actually dye my hair silver, I'd have to bleach it first, this is a good alternative and much less work. The rinse will wash out the next time I shampoo my hair, but I don't mind that. It's a bit on the pricey side, but hey, sometimes even an old gal's gotta do what a girl's gotta do to look better and feel better about herself. So now, I've renamed this time in my life NOT my golden years but my silver years. Works for me!



(Public Domain Image)
10 responses

• Canada
10 Mar 17
I had gray strands in my late teens. I went completely grey very young. I never coloured it. Those expensive shampoos have always helped me. I just leave them on for several minutes and they take away the yellow. I have to be careful or I get a purple tinge to my hair. When that happens I just use regular shampoo the next few times and it quickly fades. Enjoy your silver years.

• Saco, Maine
10 Mar 17
If I can keep my hair looking like this, I will, thanks. You're right. The shampoo for gray I use is deep purple and adds a slight bluish tint to it. A little goes a long way!

•
9 Nov 17
I get a special color from the person that cuts my hair and it is less messy but a chore to color my hair. I prefer to do it when I feel like it myself. I still do it because I like the brown color of my hair and not the white that it would turn to. I am still not ready to go all white yet.

• Saco, Maine
9 Nov 17
This isn't messy, as it's foam, so it doesn't drip. I don't use it all the time, as I have shampoo that keeps my hair silver, too.

•
9 Nov 17
@Raelove
Rachel, very interesting it is foam. What I buy from her it is easier to use but still messy.

• Saco, Maine
9 Nov 17
@Hannihar
I have never had my hair colored in a salon. Too expensive.


• United Kingdom
9 Nov 17
I think you're me from the future

I'm 27 and about six months ago I found my first grey hair, I pulled it out and now of course it's grown back. I've got naturally dark brown hair and I've also experimented with reds and blondes in the past - I had it blonde and blue for a while, I liked it but it was too much work and there's no denying that my natural colour suits me best. When it eventually goes all or mostly grey, whenever that happens, I'm hoping it suits me because I can't be bothered to go back to frequent dying to keep up with my roots

Good to know you found a solution that works for you

Your hair looks lovely in your profile picture

• Saco, Maine
9 Nov 17
Thank you. Oh, I got so tired of coloring it and having to deal with the white "skunk" streak every 4-5 weeks. When I get it cut, the girl who does it for me asks if I want this or that product, and I say no, thanks. I have "set it and forget it" hair: wash and go. I don't even blow dry!

• United Kingdom
9 Nov 17
@Raelove
Same here

I recently got it cut after not going in for five years, and I got a side fringe cut in so now I do have to blow dry it, which is annoying, but it's much shorter than it was so thankfully it doesn't take too long. When the hairdresser had finished she asked how I wanted it dried, I assumed it had been so long that I'd missed some new hair drying invention, so I said "oh, just blow dried please" but what she was really asking was what products I wanted in it and whether I wanted it straightened

I've never used anything like that in my hair, I used to straighten it when I was a teenager but tbh it made me look ridiculous

• Saco, Maine
9 Nov 17
@LilyBeBack
Straightening's a big thing now, but I never had to bother with that, as my hair is naturally straight. When I did let it grow long, it DID have some wave to it. But it's also very fine, so all I ever did was to tie it back in a ponytail. I got sick of it flying in my face and then cut it short short. And this is how it's gonna stay!



• Bunbury, Australia
11 Mar 17
Sounds good to me too. I only ever had my hair coloured once or twice.

• Saco, Maine
11 Mar 17
I got tired of doing it the so-called "permanent" way, which is drippy, messy and smelly. This mousse will wash out when I shampoo my hair. But in the meantime, it looks a lot better than it did.

• Bunbury, Australia
11 Mar 17
@Raelove
How often do you wash your hair?

• United Kingdom
9 Nov 17
@JudyEv
It sounds like it's the kind that washes out in 6-8 washes or something like that, although I might be wrong, it's a long time since I've used a semi permanent dye

• Canada
10 Mar 17
Glad to heat that Fanciful worked for you. My mom use to use that years ago and always liked the results.

• Saco, Maine
10 Mar 17
I got the mousse, which is not messy at all. You wear a glove and just spray a bunch of it in your hand, and there is no drip or mess to it. I'll be buying that from now on.

• Canada
10 Mar 17
@Raelove
That sounds great and much easier and less messier then dying your hair.

• United States
11 Mar 17
My mom used to use the Fanciful too. I color my hair and yes, it can get tiring.

• Saco, Maine
12 Mar 17
When you've done it for 20+ years, it sure does. I don't mind this rinse, though I wish they still sold it in stores. It's very expensive through Amazon.

• Anniston, Alabama
10 Mar 17
I have more white than gray, mine started in my 30`s so I have been dying since age 35, first browns and then all colors. I was even black once. BUT a couple years ago I got tired of the white so I went all white, now I have a little dark and a little gray, I can let it go a month or more. I have some of the brown fanciful.

• United States
10 Mar 17
Glad this worked out well for you. I like the name "the silver years." I am the same age as you, but I still color my hair to match the color I had as a kid. Probably will always do so since the grey that is there makes the blond have lighter highlights throughout.

• Saco, Maine
10 Mar 17
Lighter hair tends to go gray better, as there isn't as much of a contrast. I have a neighbor who is a bit younger than I am, and her hair is still blonde. She has a lot of white in it now, too, but you can barely see it.

• India
10 Mar 17
Tjat seems very golden of your silver years.

• Boise, Idaho
10 Mar 17
Back in the late 80's or early 90's I worked a second job for a few months. One of my co-workers was real young and had dyed her hair grey. I thought that was so weird. Here she was about 25 and dying her hair.