India gears up for the HOLI celebrations...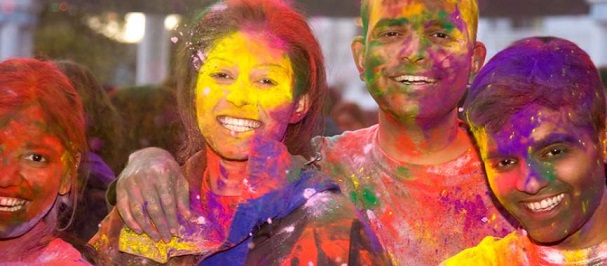 India
March 10, 2017 2:28pm CST
India's spring festival, the "festival of colors" is all set to start from Monday (13th Mar'17). Its a national holiday and everybody from various spheres of the society will play Holi to mark the victory of good over evil, the arrival of spring, end of winter, and for many a festive day to meet others, play and laugh, forget and forgive.

This Hindu festival is celebrated at the approach of the spring equinox on full moon day. Holi celebrations start on the night before Holi with a Holika bonfire where people gather, do religious rituals in front of the bonfire, and pray that their internal evil should be destroyed as the bonfire starts. The next morning is celebrated with colours, when people greet their friends n relatives with colors.


5 responses

• Philippines
11 Mar 17
That's interesting celebration. They really put colors on their faces?

• Philippines
11 Mar 17
@nomus24g
Are those powder color safe if inhaled?

• India
11 Mar 17
@averygirl72
yes, they are herbal...though some companies use chemicals...but overall its safe to skin


• India
13 Mar 17
I have already invited myLotters to play holi

India is celebrating Holi - feast of colour. All loved ones and friends throw colour on each other and even spray colour dancing and having fun together. To...

• India
11 Mar 17
Happy Holi to you.

To be very honest I hate this festival. The reason, most of them are not aware about the exact theme about the festival but just busy on playing colours and throwing waters. Children started to throw waters on pedestrians already and it really become a nuisance. Just imagine, when you are rushing to office and get wet with these naught children.



•
10 Mar 17
Wow, that sounds amazing, I wish I could see this