Trumps 1st 50 days in office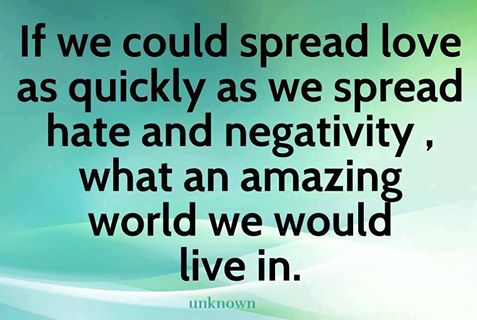 Greencastle, Indiana
March 11, 2017 3:26am CST
Well folks he's made it to the 1st 50 days in office so what do you say on what all he has done for us he has done SO MUCH I lost count on it all. I will say from what I've been hearing & what's been going around the world it sounds pretty good so far Yes I know you won't agree with me but that's o.k. But take time to open your mind & your eyes to all he has done to protect the the nation & what has happened of the things that he has done in 50 dys. The very things this nation needs is taking place jobs have grown, immigration is slowing down to a all time high, the stock market is growing. There's INCREASE on the fuel storage we need our Military is getting the things THEY NEED

he's draining the swamp like he said he WOULD. I don't focus on the negatives on what's going on but the POSITIVE that he HAS done in 50 days we still have a long ways to go to see whats next. BUT on the all of what he has done to what he's working on getting DONE I think he's doing a VERY good job to getting things back on track. Those that have negative things to say about him & don't like him that's your privilege but please try to think & have a positive mind set on all of this. I would like to hear your thoughts on this SHORT video of just what you think about the 1st 50 days conversation that you hear on this video listen.

'The First 100 Days' political panel grades the president's performance
8 responses

• Singapore
11 Mar 17
Actually the number of jobs created at this moment cannot be credited to him. He managed to save a few jobs, but the economy is already getting better when he takes over. His major jobs-creation projects have not started yet. Obama had the worst of it during his Presidency. I think we have to wait for his infrastructure projects to go through before there is a massive creation of jobs, and these jobs will be high-paying jobs. Those civil engineers, architects, skilled trade workers and all others will see an increment in salary. When he gets the shale oil production up, he will create many more jobs in the oil and gas sector. I think he will face a lot of opposition in this aspect. Shale oil production definitely hurts the environment. The question is to what extent, and how much money will be spent in cleaning up.

• Greencastle, Indiana
11 Mar 17
@scheng1
so what's the rating you put on what he's done so far?

• Greencastle, Indiana
11 Mar 17
@RubyHawk
thank you I try to make it interesting for everyone.


• Pikeville, North Carolina
11 Mar 17
Everything Herr Trump has done so far is via Executive Order. He hasn't had a single legislative accomplishment. The Ryan Healthcare plan is a disaster, but then it was probably meant to be, so that it would fail to pass the Senate. Then the Republicans can blame the growing health care debacle on Obama and the Democrats. One more example of putting party before country. I am also not happy about his plan to slash the Coast Guard budget to pay for his ill conceived wall. And his immigration policies seem to be working well at keeping out middle aged white Australian women and detaining American citizens traveling on American passports such as Muhammed Ali Jr and his mother, but I'm not sure they've stopped a single would be terrorist since it's been shown most Islamic terrorists don't start out that way when they come here, they get radicalized after they get here. He doesn't seem to be very active about investigating and stopping the wave of antisemitic terrorist acts against Jewish facilities and cemeteries his alt-right white nationalist supporters are committing. Trump's biggest concerns seem to be in attacking and demonizing the media when reporters tell the truth about things he doesn't want the American people to know, and the current ratings of The Apprentice.

• Greencastle, Indiana
12 Mar 17
@DWDavis

I'm sorry your not happy with the way things are going but we still have 50 more days to go yet & 4 yrs that MAYBE things will turn around.

• Pikeville, North Carolina
12 Mar 17
@sugartoes
Things would improve more quickly if Bannon got the boot and PDT started listening to people who actually know how to get things done. It would help, too, if someone would take away his cell phone and keep him off Twitter.

• Greencastle, Indiana
12 Mar 17
@DWDavis
what's wrong with how he is responding to people I don't see A thing in the world wrong with how he's doing, it's been 52 days now we have IMPROVED dame near 75% better than where we were with Obama. I look at it this way as LONG as SOMETHING is better than what WE HAD then halalouya think about it really?



• Greencastle, Indiana
11 Mar 17
@RubyHawk
he the best that we've had he's done more than anyone we've had what is it you don't agree with?

• United States
11 Mar 17
@sugartoes
President Trump is doing a "Two Edged Sword" kind of job. What I mean by that is that despite the many distractions, adversarial relationships and other problems; he has created optimism for many. His actions are generally good for the nation but some will find a problem with anything he does because they seem to want to keep going on a path of destruction that started almost 16 years ago and accelerated exponentially in the last 8. While I am hesitant to comment on the healthcare stuff, I will say that his predecessor actually hurt more than he helped in that area. The biggest problem is that many can't see the harm because they have been sold a 'bill of goods' that deceives. Prior to the ACA going into affect millions of people were eligible for Medicaid and other programs but simply were not signing up. The ACA forced them to do so via the way the exchange worked. I know this because of years of work and knowing people who worked in the area of registering people for it who had the information to back it up.

• Greencastle, Indiana
11 Mar 17

• Roseburg, Oregon
11 Mar 17
He has done good so far and I hope he builds that wall to. So jobs can go to the ones who are here legally.

• Greencastle, Indiana
11 Mar 17
@jstory07
thank you, I'm with you on the wall.

• Perth, Australia
27 Mar 17
@sugartoes
I don't keep up to date with everything he does. But still, you know my opinion on him. Even if he does do good, my respect for him as a person is still at zero.

• Greencastle, Indiana
27 Mar 17
@VivaLaDani13
it's not just what he does it's what the F B I & the OTHER people are doing OR has done as well too that makes it rough, take time to listen to this video, this takes the cake.

WE NEED YOUR HELP TO CONTINUE! Help Support This Channel By Sending Donations To Our PayPal here. https://www.paypal.com/cgi-bin/webscr?cmd=_s-xclick&hosted_...

• United States
11 Mar 17
I agree, he's done some good. I will keep him in prayer.

• Greencastle, Indiana
11 Mar 17

• Guam
11 Mar 17
@sugartoes
Maybe his going to survive the next 50 days and the next 50 days and the next 50 days and so on...


• Greencastle, Indiana
11 Mar 17
@megatron777
yeah but what do you say how he's done so far in his 1st 50 days?