I want a nice inspirational wall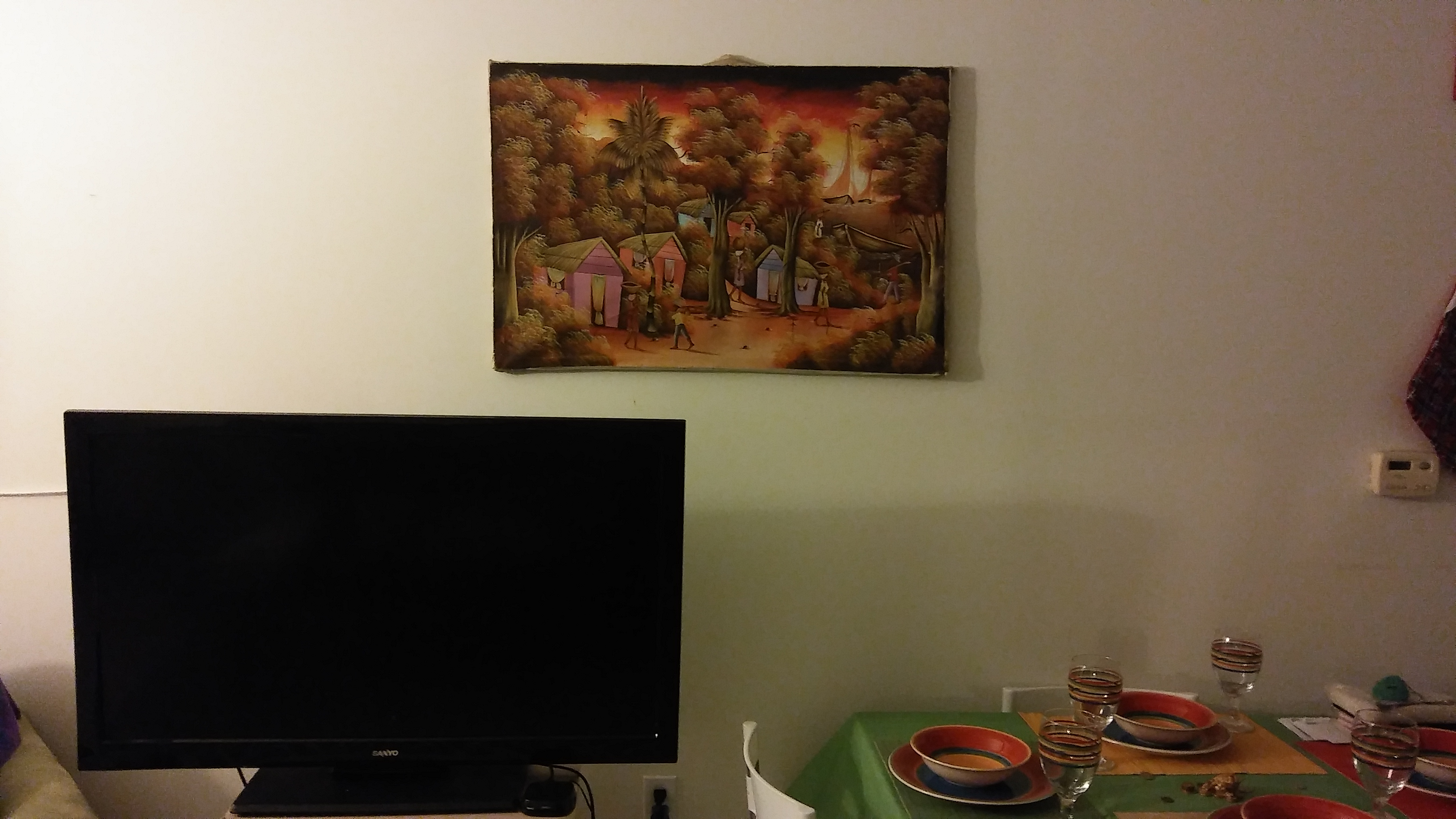 United States
March 13, 2017 1:14am CST
It's time to for me to change this picture in my living room. When I was living in Florida my neighbor had it made for me in Haiti. It was going so well with my brown living room couch. Now I want something only crossed a wall with beautiful inspirational words. I'm going to find some closet or under my bed to stick this painting. I don't want to get rid of it and I don't want to give it away either. But I would not feel comfortable putting an inspirational wall around that picture.
4 responses


• United States
13 Mar 17
THanks very much. I am tired of it now.

• United States
13 Mar 17
That's a very nice picture! It's been awhile since I've been to walmart but they had a lot of nice little photos and things, even just words you can hang up. "Dream" was one I saw.

• United States
13 Mar 17
That is what I want but I want stickers.. They are in the other parts of the house. I don't want to put holes in the walls.

• United States
13 Mar 17
@sharon6345
Have you also thought about getting those LED letters? You can get letters that light up with LED Bulbs. I am not sure if they are battery operated or you have to plug them into the wall. I Wasn't thinking about hanging them up, but it'd be something you could use to customize your space and have low lighting too. I stare at boring brown walls all night here. I live with family, and in the room that used to be my brothers. He painted it brown, there's way to much furniture for me to move to paint the walls again.


• United States
13 Mar 17