Sorry I Have Not Been Around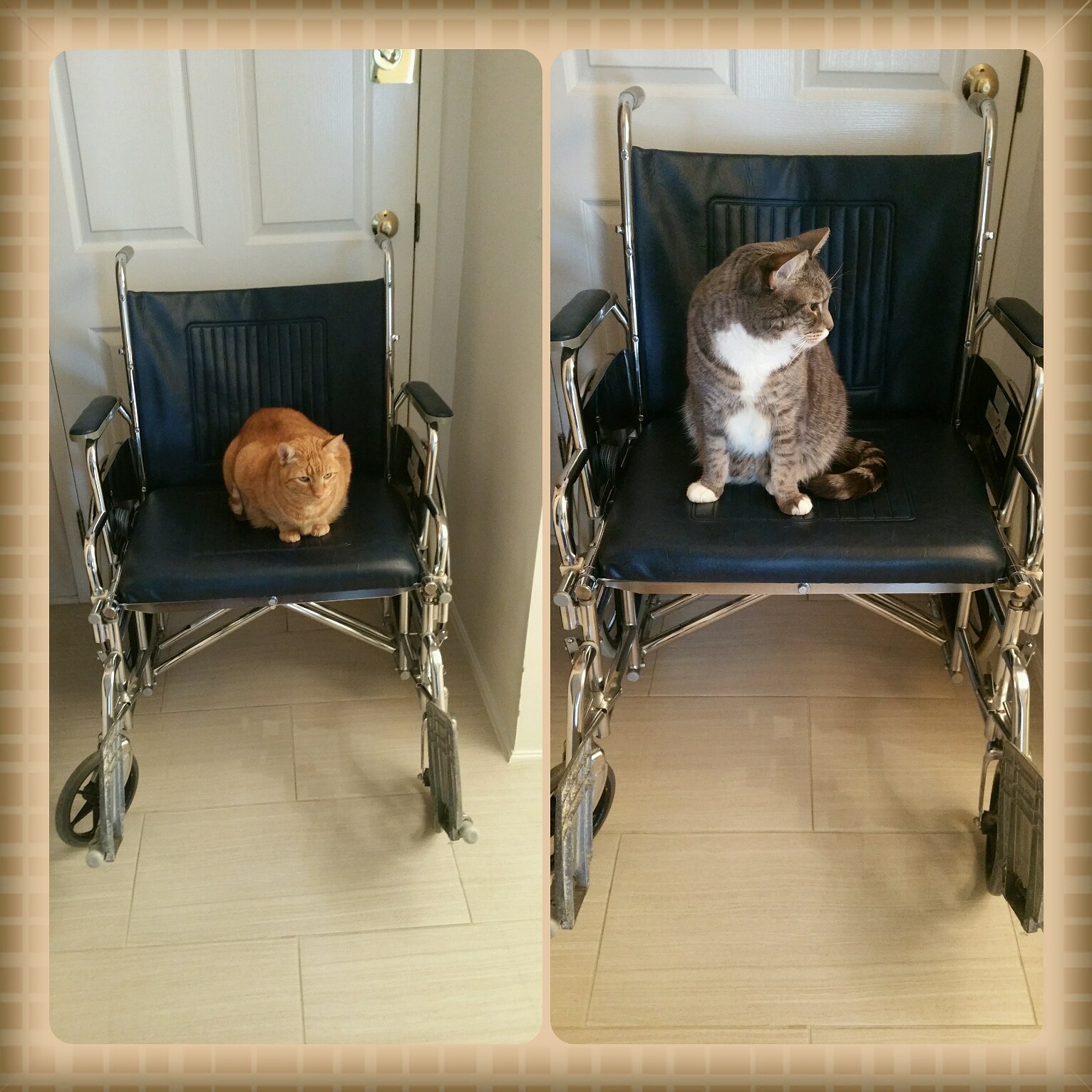 Canada
March 13, 2017 10:41am CST
Things have been crazy lately. I haven't been around because we have been taking care of my nephew and also trying to heal Jay's broken leg. My 11 year old nephew is staying with us off and on due to some issues going on at his home. He is a good boy and we enjoy having him. I just don't get to spend as much time on the computer when he is around. This week is Spring Break for the kids so I have events happening at work. For example, I have to paint kids faces tomorrow, and we also will have a games day and arts and crafts. Just wanted to let you all know I am still around and miss you all! The photo is of my mom's cats sitting in Jay's wheelchair. (Photo belongs to MissNikki)
8 responses


• Perth, Australia
27 Mar 17
@sishy7
Jay is Nikki's boyfriend.



• Perth, Australia
27 Mar 17

• India
28 Mar 17
Cats are taking over your things! BEWARE!


No problem! Come back around when you find the time. We can wait. Haven't forgotten you.


• United States
14 Mar 17
Face painting seems fun . Im not good at it

• Canada
30 Mar 17
It was super fun, and though I am not the best artist, the kids still seemed pleased.

• United States
30 Mar 17


• United States
13 Mar 17
So good to hear from you!!! Glad you are able to help your nephew! Those kitties love that wheelchair!!! My sis bought a wheelchair for our elderly dad, and her kitty cats also took over that chair.

• Canada
30 Mar 17
The wheelchair is getting annoying as I keep having to move it out of my way for one reason or another! LoL