First load of laundry in our new home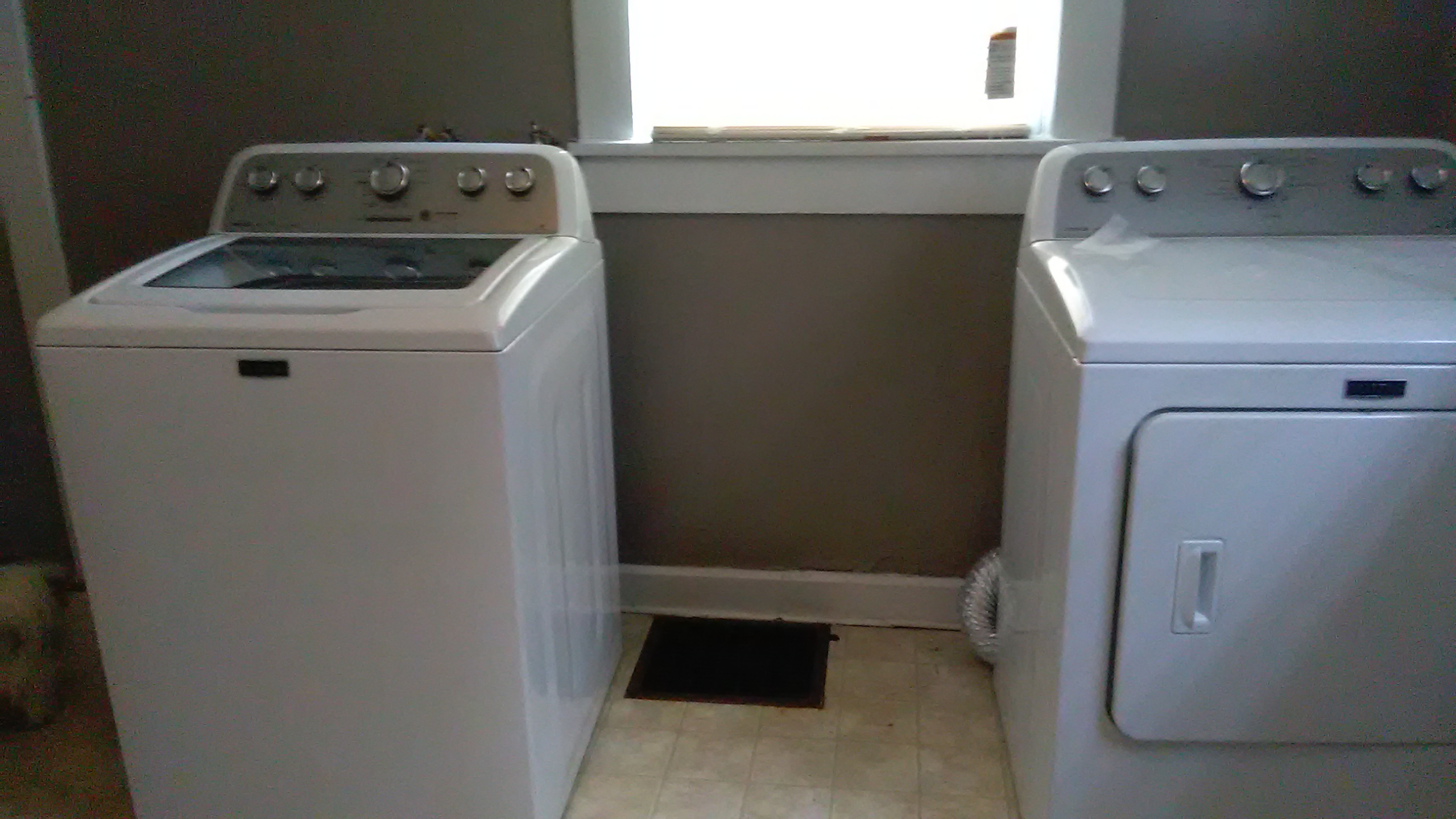 March 13, 2017 3:02pm CST
YAY!! Our new washer n dryer has finally been delivered. Thankfully they beat the snow storm that we are now getting,lol. Its so nice being able to get laundry done at home now and no more worrying about people stealing our laundry. They actually got here earlier than scheduled which was fine by me. Second load is almost done then its time for the blankets. The picture is of my new washer n dryer. Its a maytag.
8 responses


•
13 Mar
We used to live in an apartment complex before we just moved into our house a f ew weeks ago and the laundry mat at complex we used our upstairs neighbors were horrible people and they stole one of my daughters blankets that I had made for her.

• India
15 Mar
@AutumnSnow
o my god Someone can be this cheap also O my goodness.... It's good that you have moved out of there

•
20 Mar
@ShifaLk
yeah I couldn't believe it. I'm so happy to be outta there


• United States
13 Mar
That is so wonderful there.Good.Yes the big storm coming our way and hate it.

•
13 Mar
I am really liking this set. Yeah it literally stated coming down right as they pulled off its been non stop every since. Hopefully this is it for the season.

• United States
13 Mar
@AutumnSnow
I doubt it..Did I hear some noise for next week?

• Onaway, Michigan
13 Mar
Nice washer and dryer always nice to have your own washer and dryer to do your laundry in and no worries about the clothes getting stolen is also good.

•
13 Mar
No kidding I'm so happy we don't need to deal with anything like that anymore.

• Canada
13 Mar
Very nice set. You will enjoy the convenience of having your own washer and dryer.

•
13 Mar
Thank you. I know I will I have been looking forward to this day for a long time.

• Pittsburgh, Pennsylvania
20 Mar
@autumnsnow
Very nice looking! Glad your machines beat the snow!

• Peoria, Arizona
13 Mar
Oooh look at those big boys! They look awesome! Enjoy your laundrying!

•
14 Mar
I am glad you received them. You deserve to have a bit of ease of mind. Having your clothes stolen is no fun. Isn't the dryer amazing when you have kids?