Chicken Biryani for dinner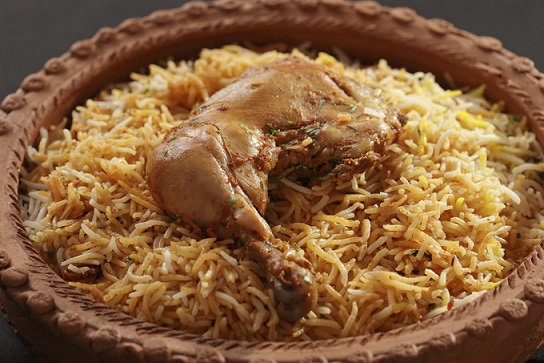 India
March 14, 2017 10:45am CST
Well..one of my favourite is Biryani and you will be surprised to know that, in India there are as many as 18 types of Biryani available.


So, I've been craving for Biryani since last week, and today decided to have Chicken Biryani for dinner


What's for dinner/lunch at your end


8 responses

• United States
14 Mar 17
what is Biryani not sure if I ask you before on this.

• India
14 Mar 17
Its a rice preparation with great aroma and being cooked with various layers ingrained into it... you can have a detailed read over here..

From Wikipedia, the free encyclopedia Jump to: navigation, search Biryani Hyderabadi chicken dum biryani Alternative names Biriyani, biriani, buriyani, breyani,briani Course Main dish Place of origin Indian subcontinent Region or state Afghanistan, Bahrain

• United States
14 Mar 17


•
14 Mar 17
This all talk about food makes me want to eat. 'sigh this is bad for my diet!

• Chile
30 Mar 17
Sounds delicious. I will have to get a recipe online and make it.


• Daytona Beach, Florida
14 Mar 17
We also had chicken but marinated and baked. That dish looks good. Now I'll have to look up the recipe for it.

• United States
14 Mar 17
Looks very delicious, enjoy! I have yet to eat breakfast :)


• United States
15 Mar 17
This looks like a Baked type chicken with rice? One of my all time favorites is either chicken and rice or Turkey and stuffing and the works. Unless we can talk expensive, and then it is usually like Prime Rib and Lobster.