Cell Phone Privacy Invaded?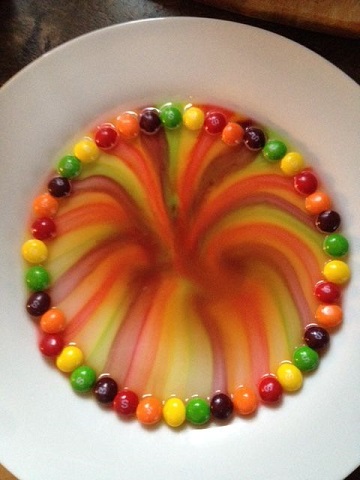 Orangeville, Ontario
March 14, 2017 5:11pm CST
So... my husband doesn't carry his cell phone around with him all the time. It's usually sitting on the coffee table, like it is now. He is working the night shift which starts at 7pm, but he was asked to go in at 5pm today. So his phone is sitting here and it pings. I glance at it and see a text from his sister. Two of his three sisters are coming for a visit this weekend, though she is not one of them. I picked up hubby's phone because I don't need to know his code to answer a text or a phone call. I always answer it when it rings. I responded to his sister's text saying that he was asked to go into work early and that he left his phone at home. Then we carried on texting back and forth for about half an hour. At one point I answered a question with "I don't know. He never tells me anything." She responded that it wasn't good. And a couple of other texts went back and forth. Then I said, this is Allen's phone. He is going to see all these texts. She said perhaps that would be a good thing. Then we continued to text, mostly about my daughters. So, what do you think? Would you have carried on such a conversation on your s/o's phone? I wanted to tell her to just text me on my phone but didn't bother. My husband knows I answer his phone when it rings. In fact when the dentist called one day I kept them on one ear while I called my husband at work on my own cell phone. I mean, if he expects me to be his friggin' secretary then I should be able to answer his phone, no? When I leave the room, and leave my phone on the coffee table, and it rings he will yell to me or if it pings (a text) he may or may not tell me about it when I come back in the room. What do you do in this kind of a situation, if you ever are in this kind of a situation because most people carry their phones around with them? My husband isn't one of them.
3 responses

• Canada
14 Mar 17
My husband doesn't normally touch my phone...I rarely will answer his...if he's left it a home.

• Orangeville, Ontario
15 Mar 17
If it is a phone call, I am not going to sit there and listen to it ring. He is always leaving his phone behind whether it be at home, in his vehicle, his golf bag, or even at work. Never mind secretary, I'm his babysitter. My husband doesn't touch my phone.

• Canada
15 Mar 17
@patgalca
you don't seem to have much respect for your husband. Belittling him makes you feel bigger but it destroys your relationship.



• Orangeville, Ontario
15 Mar 17
The situation is that his siblings would be waiting for an answer from him and wondering why he wasn't answering back, especially since they are making plans to come visit this weekend. In fact, he phoned me to tell me he was coming to pick up his phone, would I bring it to the door for him. When I grabbed his phone there was a text from his other sister asking if he was going to call them 'tonight'. I responded that he would be picking up his phone shortly to respond. When he arrived I told him about the text. I have been known to text my brother only to find I am carrying on a conversation with my sister-in-law. To each his own I guess.

• United States
14 Mar 17
My hubby and I have an open phone policy at all times. I think that its important in a marriage to be entirely transparent. I have his codes and he has mine always. Our kids, while they are living in our house and under our rules, also give all passwords to us. Out of respect I don't mess with his phone without reason but I will use it when I want to and the same goes for him with mine. I guess every marriage is different. I have witnessed too many marriages get damaged by secrets to let secrets so easily happen.

• Orangeville, Ontario
15 Mar 17
That's a good healthy marriage. My husband has never complained about me answering his phone so until he does... I honestly wouldn't mind if he glanced at mine to see who it was and then answered it but there is no one he would want to respond to that would be contacting me. If he saw a message from my daughter he would text her from his own phone.