Hit Her When She Goes Wrong. . .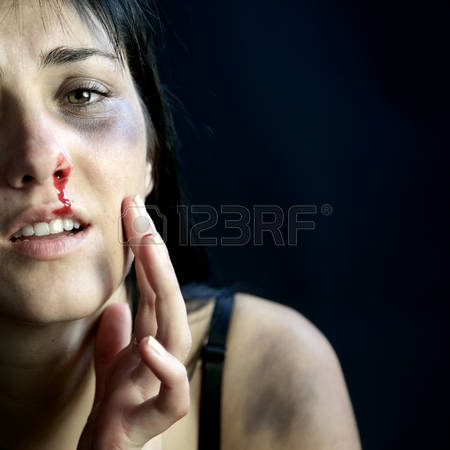 March 15, 2017 1:02am CST
Many a time people belittle themselves with the little but often crazy cruel things they do to their women,oh yea vshe went wrong some how ,and so what? Have you any idea the self-battle they've had to go through each and every time with their inner woman? If you can't love'em at least don't hurt'em,but instead before the twinkle of an eye bruises all over her body with a face that bears a pair of broken soft lips no thanks to your temper temthrumps.Now tell me is it in any sense justifiable you hit when she goes wrong?
6 responses

• New Delhi, India
15 Mar 17
If you hit a woman then you are no longer a man. This is what I believe

•
15 Mar 17

• New Delhi, India
15 Mar 17
@Sambriel
true..but there karma will surely teach them a lesson sooner or later


• Finland
15 Mar 17
It don't help at all and it's wrong to use violence. I think it goes both ways because sometimes we forget that also women beat their boyfriends and it's as bad as man hitting a woman.

•
15 Mar 17
@GegeTheMechanic
you are right in a sense,but looking at it from the other hand i doubt that any woman could hit a man so severe as the other way round don't you think?

• Finland
15 Mar 17
@Sambriel
well I heard some stories about it but I wasn't there so I can't say for sure




• Toccoa, Georgia
27 Jun 17
Under no circumstance should a man hit a woman.

• Melbourne, Florida
9 Dec 17
I totally agree with you.

•
9 Dec 17
@LeaPea2417
I wish they understand that. . .unfortunately the reverse is always the case.


• Melbourne, Florida
11 Dec 17
@Sambriel
You are right but I have seen some women go after men to. Things are not like the old days.


• Garden Grove, California
23 May 17
I was so lucky to mayyr a man who always cared for'me and would never ever have hurt me in any way . tjen I see women afraid to leave the monsters trey unfortunately married afraid he will kill them and some thos e me do kill them

• Melbourne, Florida
9 Dec 17
There is way to much domestic violence.


• United States
24 Mar 17
The men who cannot solve their issue by talking - are a sorry excuse for humans.

•
24 Mar 17
@FayeHazel
this things are inappropriate, totally wrong,but some people still do it comfortably can you imagine?