Memories A Fall Im Goldwaters Store Phoenix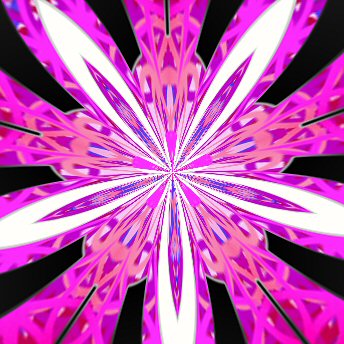 Garden Grove, California
March 15, 2017 2:27pm CST
Back in 1959 I was eight months pegnant with my son Robbie . I was shopping for socks for my hubbie I had to search all over the store' for a cashier to ring up my purchase. Happy because I got a bargain on the socks' and because my hubby was going to pick me up so I would not have a return trip to Tempe from Phoenix I did not glance at the floor The entrance to the store had a broad step down when you exited the place. I tripped and down I went on my broad rear. Now three people rushed over to where I sat, shocked that I had fallen. One was 'Mr. Goldwater himself with a paper for me to sign absolving the store of any guilt in case I was injured.' The other two rushed to help me and my husband Garland was first. He told me not to sign any paper at all. The other was a woman clerk who asked me if I was okay. So I did not sigh it. Your opinion my lotters was that necessary to pop that stupid paper under my nose instead of helping me up? I had no intention of suing anyone as I was not badly hurt.Just embarrassed. But I will say this when my son was born a month later an anonymous person paid the doctor bill.The clerk told us it was Mr. Goldwater.she thought but since he had shown no sympathy I was not so sure. One original post and graphic by P Hatley copyrighted 2017
8 responses


• Garden Grove, California
15 Mar 17
when I was young like that an pretty slim I was really' healtjy its just beem after middle aged I put on weight and got diabetes from it


• Garden Grove, California
15 Mar 17
I suire thought so too but I will always wonder if Goldwater did pay that bill

• Pamplona, Spain
15 Mar 17
First if he had been a Gentleman a real one he would have run to pick you up. He would have stayed by you and not start to shove Papers of this and that under your nose. You were pregnant and he should have behaved like a real Man should. He should have phoned for an Ambulance and got a Doctor. Anyway I am so glad that Garland was with you and the Birth was fine. If it was him that paid the Bill it was certainly no way to act when you fell. He did not give a good example to the Store either. Wonder what the other Ladies around thought of what happened?

• Garden Grove, California
15 Mar 17
I ofte n wondered that too

• Pamplona, Spain
15 Mar 17
@Hatley
Probably thinking exactly the same as you too hats. I just hope that there are not too many men like him around.

• United States
15 Mar 17
Perhaps Mr. Goldwater felt badly about asking you to sign that paper and paid the hospital bill. I would like to think he did.

• Cuyahoga Falls, Ohio
15 Mar 17
How rude. Sorry this happened to you ages ago.

• Garden Grove, California
15 Mar 17
yes they were not worried about my welfare at all.

• Boise, Idaho
15 Mar 17
Shows where his head was at. No, I don't think it was right.

• Centralia, Missouri
16 Mar 17
you think he would have helped you up, brushed you off, tried to offer you a bigger discount to sign or something

• Roseburg, Oregon
16 Mar 17
Maybe it was Mr Goldwater it does make you wonder doesn't it.