Speaking of Snow...and Random Acts of Kindness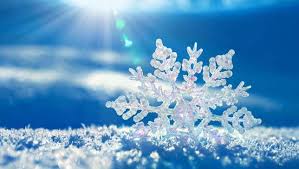 Saco, Maine
March 16, 2017 7:01am CST
Now that the snowplows and snowblowers have moved through here, we're pretty much back to normal after what's being reported as our largest snowstorm for this season. It was reminiscent of the two-day blizzards I remember from my childhood years, as the wind gusts were pretty strong and it moved the snow across the open spaces in what I've always called curtains. When all was said and done, we had about another foot-and-a-half of it on the ground AND on our cars. And that's the part that's the hardest to deal with. It stopped snowing yesterday morning a little after midnight, and some residents had already moved their cars to the "safe" zones by that time. I generally go out around 8 a.m. to move mine, and I have to say that I was not looking forward to it, as the snow removal team had only taken the bare minimum off and left our vehicles in deep drifts. As I was headed outside, one of my neighbors was walking up the path toward me and started complaining about how deeply her car was buried. She had a broom in her hand while I had my trusty shovel. I volunteered to go help her out, as she kept saying that her doctor doesn't want her to shovel. She resisted at first, but then I put my age-old plan into motion of simply removing what snow was on the ground behind her car and then having her back the car out. Worked like a charm, as it always does. And then she was free to sweep the rest of the snow off her car away from the drifts. That done, I dug my own car out in the same way, and then came inside to warm up. As I was making myself a cup of coffee, I could hear my next-door neighbor banging loudly, so I called him up. He's mentally challenged, so I tend to keep an eye on him, which his visiting staff workers appreciate. He said he was trying to open his door, but the snow was blocking it. So back out I went to shovel him out, as that was clearly a safety hazzard. After that, I noticed that another much older lady was trying to clean HER car off with a broom, and she wasn't doing too well. So off I went to help her, and then her neighbors, a couple, came out to do their van, and I helped them, too. I managed to get both vehicles clear enough so they could back out and parked in the "safe" zone, and I was getting pretty stiff and sore by that time myself. But another resident who has MS was struggling to clear her walk off, so I went to help her, and in the process, cleared out another woman's door that had also gotten blocked by the snow. After making sure that no one else needed help, I came home, had that cup of coffee, and took a nice hot shower that helped loosen me back up. As I was getting dressed again, I sat in my room and looked out across the woods that form the back boundary of this community and decided to enjoy the view. I felt good about having been able to help so many people, and also for getting MYSELF unstuck again. I'm very claustrophobic, and being snowed in is not a good feeling. So once I'm able to get out again, I feel a lot better. I also realized how the life I'd once thought so hard actually made me much stronger and capable than many others around me. The population mix here ranges from middle-aged to elderly, and at 67, that puts me somewhere in the middle. Yet, I am more able to deal with the hardships than some who are younger than I am, and I know now that it's a result of my never having been pampered. The first woman I dug out said that, in other places she lived, she used to pay people to do it. I've never even considered that, as I've always been able to do it myself, and I plan on doing it for as long as I am able to. The snow looked pretty good to me once that was all said and done. It's amazing the effect that helping people out has on one's mood. Even after all that work digging us all out, it was actually looking quite pretty! (Public Domain Image)
2 responses

• Bunbury, Australia
16 Mar 17
You should feel justifiably proud of having helped so many. It is very good of you to start with and, as you say, it would be very satisfying. I'm quite proud of the way Vin and I can manage without help. We come up with all sorts of offbeat ideas but we get the job done usually whatever it might be.

• Saco, Maine
16 Mar 17
Same here. When I owned my own place years ago and had no one to help with anything, I got pretty creative as to my "fixes." Duct tape was my friend back then, and I remember moving so much snow with shovel one year that I stood there in tears one day cursing my pathetic fate. I laugh to think back to that now, and how I wish I were still there. As for helping these people out, I could not in good conscience walk away from them when they clearly could use the help. At one point, it felt like the domino effect...get one done only to have to tackle the next one!

• Bunbury, Australia
16 Mar 17
@Raelove
I was waiting for you to say that, when you got the chance, you went inside and drew the blinds so you couldn't see all the people wanting help!

. We sometimes groan as we pull up to help someone who has broken down but we rarely drive past unless there is good reason to be wary.

• United States
17 Mar 17
That is so nice that you helped so many people. I imagine you will be very sore the following days. I shoveled for two hours yesterday and my shoulders are sore today. It is great exercise though so at 33 I try not to complain. My dad needs surgery to clear the junk out so he will stop having tachycardia all the time. He isn't allowed to shovel but he does. A few months back he wound up in the hospital due to shoveling.

• Saco, Maine
17 Mar 17
It's strenuous work, no question. But if we can still do it, we should. More power to us!