What I learned About St Patrick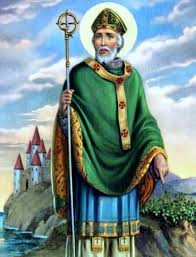 United States
March 17, 2017 9:45am CST
Things I learned this morning about St Patrick; St. Patrick wasn't Irish. Patrick's birthname was Maewyn. He was born in Roman Britain. He was kidnapped at the age of 16 and brought into slavery and taken to Ireland. He escapted to a monastery in Gaul, France and converted to Christianity. He went back to Ireland in 432 as a missionary. While Christianity had already taken hold in the country, tradition has it that Patrick confronted the Druids at Tara and abolished their pagan rites, making Christianity more widespread. St. Patrick died on March 17, 461. Patrick became a bishop and after his death was named Ireland's patron saint. I don't know if I have any Irish heritage in my blood line, but it is one place I would love to visit one day. Mike has some Irish in his blood line from his Mom's side of the family. Happy St Patty's day to you.
7 responses

• Philippines
17 Mar 17
Thank you for this informative article about Saint Patrick. I often congratulate Happy Patrick's day without any background of his life. Now I know who he is.

• United States
17 Mar 17
Very interesting information, my friend! Quite a life St. Patrick happened to have.

• Commerce, Georgia
19 Mar 17

• Commerce, Georgia
17 Mar 17
Wow! This is very interesting. I had no idea that he lived so long ago during such political and religious unrest.



• Los Angeles, California
17 Mar 17
I never knew the history behind St. Patrick.