Diary Friday 17th March 2017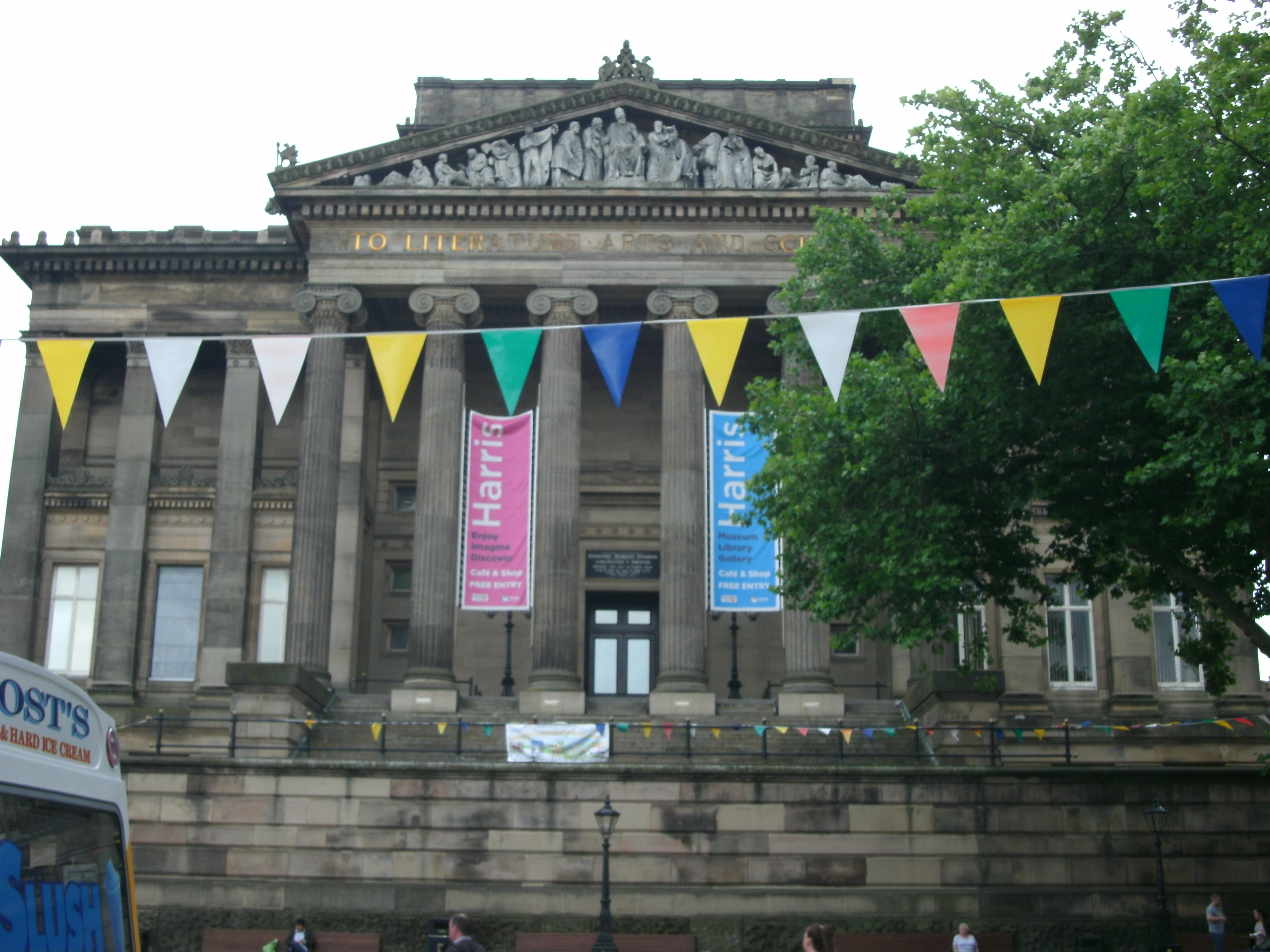 Preston, England
March 17, 2017 1:52pm CST
Happy Saint Patrick's Day. I never saw any evidence of festivities in Preston, but then I was quite busy with a brutal welfare hearing today. My advisor has put me forward for a mandatory attendance course in call centre work. I as led to believe the company is a sales firm. Not so. The firm running the course (which offers an interview on successful completion of the course) appears to be primarily involved in phoning people in the capacity of debt collection demands in relation to mobile phone accounts. I have to go to a screening interview on Tuesday and if I pass that I do the four day course with a company with a dreadful reputation, and then they interview me, but there is a good chance they will blow me out due to my own credit risk status. I called in the Harris Centre library for a few hours after the hearing, and then came home. Arthur Chappell
8 responses

• Bunbury, Australia
18 Mar 17
Gosh, I wish you the best of luck in getting rejected. Not much more that can be said really.

• United States
17 Mar 17
It does sound like a very unpleasant kind of work, to me. Not having to do that job would be a blessing.


• Centralia, Missouri
17 Mar 17
I would also eat something gross smelling and forgo the breath mint before you go in!

• Preston, England
17 Mar 17
@Jessicalynnt
I have to be careful. As welfare organized it, they'll often get the interviewers to tell them why I was rejected, so turning up late, unkempt, looking like I deliberately blew the interview, etc could kill my benefit entitlements - it should be confidential to me but they often make full reports to welfare

• Centralia, Missouri
18 Mar 17
@arthurchappell
which is why you dont go in looking bad, you go in well dressed, but say, having ate something that gives you the WORST gas, or something sneaky

• Preston, England
18 Mar 17
@Jessicalynnt
that might work - thinking however that a debt collection group won't appreciate someone with high debts working for them - I'll be asking if they credit check their staff



• Preston, England
17 Mar 17
@Beatburn
yes I may have no choice as they could stop my benefits if I refuse it - my best hope is if the company rejects me

• Philippines
17 Mar 17

• Preston, England
17 Mar 17
@Beatburn
very possibly. I won't know for sure until Wednesday


• Bournemouth, England
19 Mar 17
Hopefully they're an ageist organisation and won't take you. Debt collection firms seem to encourage staff to telling scaremongering lies in order to try and frighten people into paying. Office of Fair Trading rules don't seem to come into it. The library must have seemed like an oasis after that meeting.

• Preston, England
19 Mar 17
@asfarasiknow
yes, that should be a factor ith any luck - their method seems to be to send defaulters a letter demanding they pay up, and inviting them to phone in for clarification, which is where the call handlers (me if I get the job) take over - the aim seems to be to get them to pay this firm instead of another on a promise of reduced rates or being able to pay over a longer period but they hassle a lot of people with no real debts at all - nasty business

• United States
18 Mar 17
Just do the best you can so they can't say anything negative.

•
18 Mar 17
Mandatory course in call centre work?! Yikes. Why can't they do a mandatory course in something fun, like circus skills or being an author. Oh, of course ... Good luck on getting through it all without being selected at interview!