JJ's Vinyl Madness Countdown #972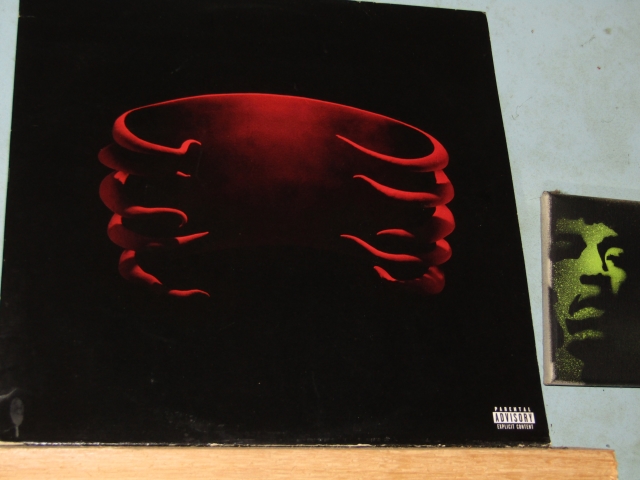 United States
March 18, 2017 3:56am CST
Going on 4 o'clock on a Saturday morning and can we get an 'Amen!' for AllThingsCoughee™? I wanted to stay in bed a bit longer, but as usual, Scar won that argument...I don't know why I even bother trying.

So I cheated a bit for the music. Last night it was getting late, and I was too tired to stay up to listen to both albums in this set, so I played the second one this morning. #972 finds me spinning Tool 'Undertow' In reality, a dark, disturbing album filled with drugs, drinking, sex and violence...kind of like 90% of what is on TV these days, but with a lot more profanity thrown in.

Definitely
not
what you would play for Grandma's appreciation...unless Grandma happens to be a metalhead. \m/

\m/ I'll leave you with 'Swamp Song' "I hope it sucks you down"

Artist: Tool Song: Swamp Song Album: Undertow
8 responses

• India
18 Mar 17
So early in the morning you should be saying prayers and not listening to this loud music

• India
18 Mar 17
@JolietJake
Morning hours are meant to be peaceful hours

• United States
18 Mar 17
@allknowing
What does that have to do with praying? Mornings are best with metal. lol


• United States
18 Mar 17
Hey, if Sheena is a punk rocker why can't grandma be a metal head?


• Italy
18 Mar 17
Good morning! Well, afternoon here already and I have just landed. I am not befuddled by your trade marked words. Is there a typo there?

• Bunbury, Australia
18 Mar 17
I'll probably pass on this. I could let it play in the background but it might clash with the stuff we've got on at the moment.

And I doubt I'll get back to it.

• Los Angeles, California
18 Mar 17
Tool is a profane way to start the morning. They are an LA band so big on the local metal scene here.


• Trinidad And Tobago
18 Mar 17
I like music but prefer something soothing in the morning hours.