Would you have a electronic implant under your skin?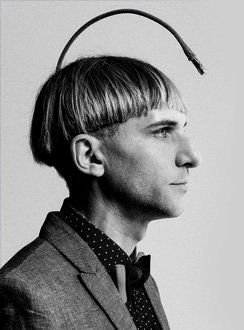 United States
March 18, 2017 11:50am CST
My hobby is reading about the latest in technology. Technology, to me, is a very fascinating subject. I like the latest advances in technology especially with my android phone. This system has been a great asset to me not only in entertainment but in other matters in life. Lately, I have run across a report that says that the next step is skin implants. They are hailing it as a great advance because it will give humans strength to lift heavy objects and heal sicknesses as well as relieve pain. The other side of it is the fear of being hacked or having your mind be programmed as a robot. I, for one, would not be comfortable with this because of my Christian convictions as well as the breach against my privacy. I have enclosed a link for your information. Having said this, I realize that others may differ from my opinion. What are your thoughts? Are you willing to become a human cyborg? (Image provided by Hernancc, who does not necessarily endorse this content)

Researchers are developing flexible, bendable and even stretchable electronic circuits that can be applied directly to the skin.
3 responses

• United States
18 Mar 17
I would ot be comfortable with that either. Let others do it not us.

• United States
18 Mar 17
I agree with you--100 per cent. Thanks for responding.

• United States
18 Mar 17
Personally I am 100% against it, and hope it never becomes manditory. Just to scary to think about