I think this will work much better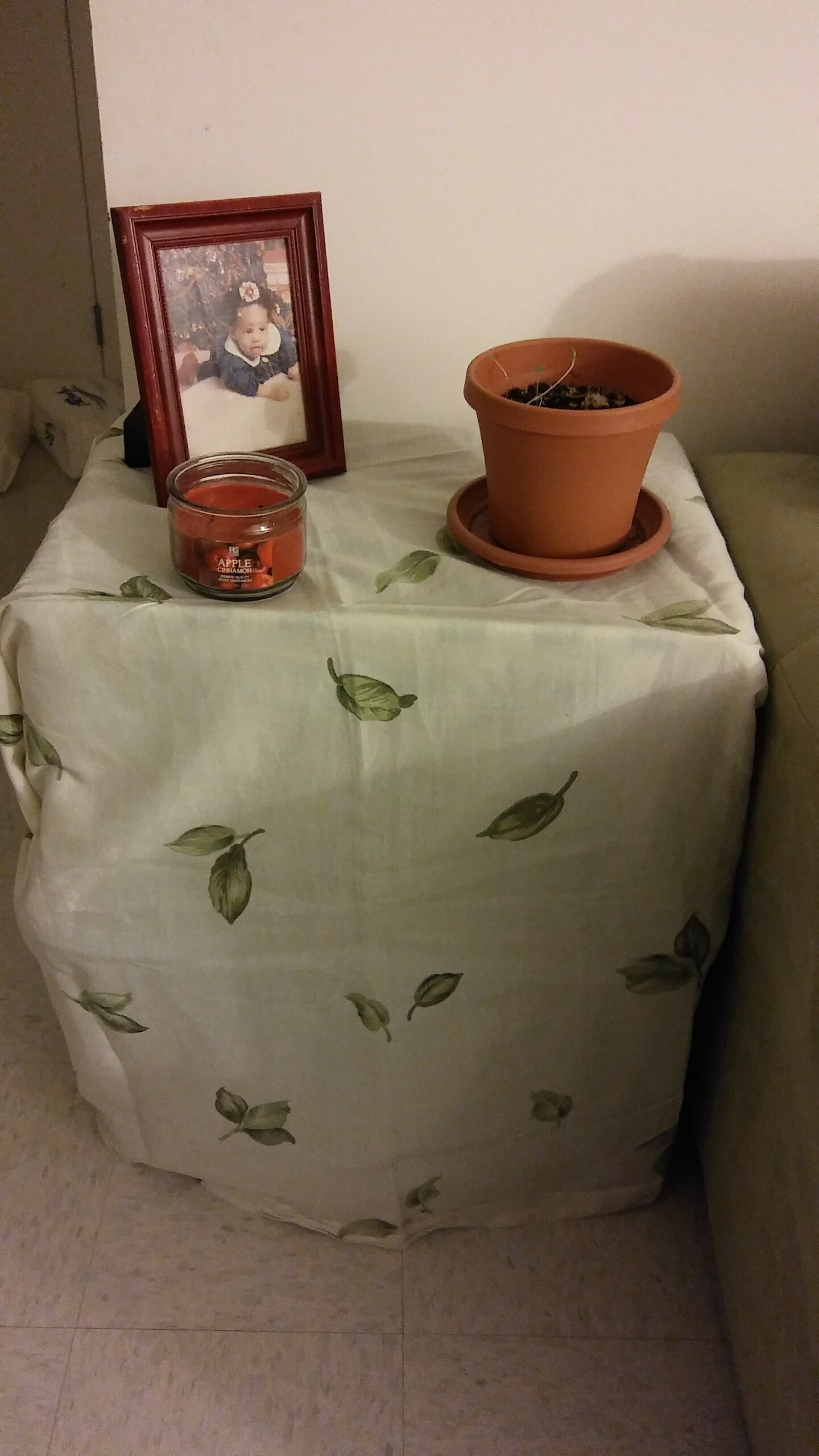 United States
March 19, 2017 12:10am CST
Under this cloth are two plastic bins with my Christmas gifs in it. Thanks to all my life friend I have to move because I don't want roaches in my apartment. I'm up trying to make some changes and Hannah so I can have something to do. . I guess I'll be cleaning out the closet before I go to bed. I will be a busy bee until 4 a.m. when it's time for me to go to bed it's only 1 a.m. now so I still have time.
5 responses



• United States
19 Mar 17

• Goa, India
19 Mar 17
I have had roaches 1 year and I eliminated them by feeding them : put a plate of a mix of flour, sugar and plaster on the floor, and another plate with water. They absolutely need water to survive and they will eat and drink. The plaster inflates and they will die from a bowel obstruction. A bit cruel but efficient.

• United States
19 Mar 17
That is with boric acid as for a two-man old man that stuff works

• Goa, India
19 Mar 17
@sharon6345
I did not tried anything else than the plaster/water trick and it worked for me. Maybe boric acid would have been more efficient, but I was not aware of that when I had some roaches.

•
19 Mar 17
@sharon6345
if don't mind a helping hand . . .do not hesistate to call me up. . .lol!

• United States
19 Mar 17
That's what true friends are for I like on my friends just like in life friends

• Roseburg, Oregon
19 Mar 17
I hope you get everything done that you want to do.

• United States
19 Mar 17
I'm in the living room now doing some stuff thanks