Is This a Good Way to Advance a Cause?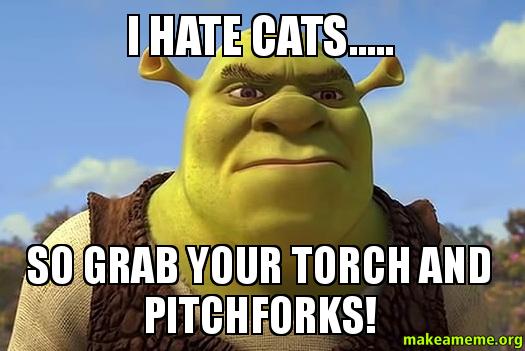 Oklahoma City, Oklahoma
March 19, 2017 11:15am CST
We all have 'causes we want the world to change somehow' (lots of people want you to "Receive the Gospel of Lord Jesus Christ," many want you to "Vote differently- or Take other action-in support of better education," etc.) But this article (based on a Cracked-video) http://buzznoise.blogspot.com/2017/03/cracked-reason-why-your-cause.html explains why our reasoned-out and factually-supported arguments often get 'painted' as "torch-carrying, pitchfork-wielding rabble-rousing." The end of the video tells us how to avoid 'seeming like an angry mob-commoner' when voicing concerns about needed-changes-in-society: even if you've done the research, don't 'go out on a limb' about the cause (because--even if you're mostly-right--people will tear you down over the small errors on the edges). Do you have any advice on 'supporting the changes the world needs'?
2 responses

• United States
19 Mar 17
Yep, I have a way to defeat climate change and terraform the planet into a greener world where everything is different. Lower ocean, less desert, more bio-diversity, and so on. I can turn this world into a paradise with my ideas. But that's why people want to tear me down. They prefer if this place remains their hell.

• Oklahoma City, Oklahoma
23 Mar 17

• United States
23 Mar 17
@mythociate
Besides dig a big pit and start filling it with bodies of those that create the problem? Work on the solution slowly, until people start to come on board.

• Oklahoma City, Oklahoma
23 Mar 17
@OneOfMany
like Mahatma Gandhi--not Mahatma Gandhi, but an abbreviation of something Mahatma says--or Joni Lamb, "Be the change you long to see in the world!"

"Be the Change you wish to see in the World." ~ (Not) Gandhi



• Oklahoma City, Oklahoma
23 Mar 17
When? Can you think of an example?