Do you snore (or do you know someone who snores)?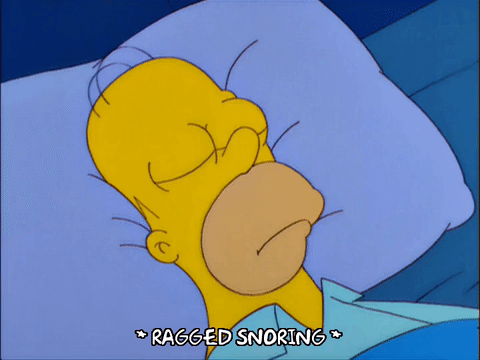 March 19, 2017 3:22pm CST
I don't have this kind of problem (tahnks God!

), but I know someone who snores a lot: my father... My mom
"loves it"
!

Nowadays my father snores a lot less after he made a treatment to soften the problem (because before it was something that bordered on the unbearable). It was a little embarrassing sometimes. Do you have this kind of problem or know someone who has it?
9 responses

• Bunbury, Australia
20 Mar 17
Vince snores sometimes but normally he stops snoring if he rolls over.


• United States
20 Mar 17
I'm single, so if I do snore I'm not disturbing anyone. The siding hasn't fallen off the side of my house, and I haven't been arrested for disturbing the peace. I guess that means I'm okay.

Oh, did my mom snore, though. She ended up diagnosed with sleep apnea and had a CPAP machine for the final eight years or so of her life.

• United States
19 Mar 17
My fiance snores oh so loud


• United States
19 Mar 17
I tend to snore if my sinuses are clogged.

• United States
19 Mar 17
My mother and I smell like the world is coming to an end. Honestly I can't understand how anyone would want to sleep next to me or my mother. When g snores I want to kick him out the bed. And he only snores very little bit

• United States
19 Mar 17
@TheInvisibleMan
Your-mom-loves-your-dad's-snoring?....Your-dad's-a-lucky-man-to-have-a-wife-who-digs-his-snoring....

• United States
19 Mar 17
Thankfully I don't although my boyfriend has said that i have a few times.. i call bs. But he does and its so annoying makes it hard for me to sleep

• United States
19 Mar 17
The invisibleMan ~I use to snore, badly. I wasn't getting good sleep either. My doctor had me go to a sleep study. It turned out that I had Sleep Apnea. Sleep Apnea is where you stop breathing during sleep, and my body had wake itself up, in order to stay alive. I had so many "events" that it averaged happening every four minutes. That helped explain why I couldn't get deep sleep. My insurance got me a C-Pap machine to use when sleeping. My machine broke after I lost my job and insurance, so I couldn't get another one at the time. Now, I've lost 50 pounds and am sleeping more soundly most nights, so I haven't asked about getting a new C-Pap machine.