Never a Dull Moment!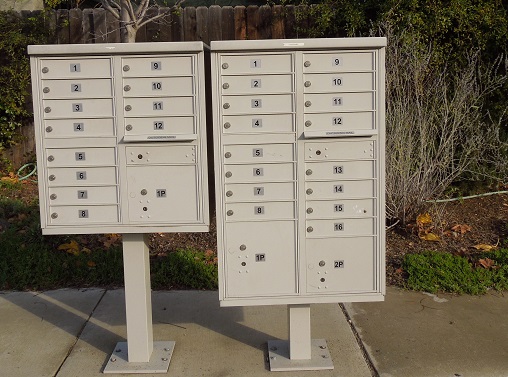 Paso Robles, California
March 20, 2017 3:33pm CST
So yesterday I went to my neighborhood communal mailbox, reached into the side door pocket in my car to get my key, and ...... it wasn't there. I know from the last time I dropped my key where I couldn't reach it the post office told me I'd have to call a locksmith or visit a mechanic. I left just as the post office was closing and one of the people behind the counter who heard me tell my sad story followed me out. She said she used to work for a mechanic and would help me retrieve the keys from where they had fallen. So that time I was rescued. No such luck this time. I have no idea where the key is. I've searched my pocket of all clothes I've worn, did another search of the car, and even checked the street around where I parked when getting my mail last time, about five days ago. I have till Thursday to find them before my appointment with the locksmith at my mailbox. If I don't, it will cost me around $120 to get a new lock with two or three keys. I'm praying I still might find them. Anything exciting happened to you this week?
10 responses

• Canada
20 Mar 17
I have my four year old granddaughter for a sleepover. Tomorrow morning I will bring her to school.

• Paso Robles, California
21 Mar 17
That should be fun for you.

• Canada
21 Mar 17
@bagarad
she certainly keeps me on my toes. When she gets home from school she is a bundle of energy....by the time supper is finished she's still energetic but getting irritable. She is in bed by 7:30 but is up again by 6.

• Paso Robles, California
22 Mar 17
@Morleyhunt
I'm glad you have enough energy to handle her. I really felt for my mom. When she was 76 she needed to care for my five-year-old nephew for a year. My house was only big enough to hold my twelve-year-old nephew, and we thought we'd be better able to handle an almost teen than she was. We lived five hours apart. Fortunately, the situation lasted only about eleven months. When the children were able to return home, we weren't sure if the situation would stay stable. That's why I was able to convince my mom to move closer to us so if we needed to take the children again, I'd be able to help here more with them. I'm glad they were able to stay with their parents and that the situation resolved itself.


• Portland, Connecticut
21 Mar 17
Might be time to send a prayer to St Anthony, he helps me find things all the time. I hope you find it.

• Paso Robles, California
21 Mar 17
What's strange is that as I was waking up this morning I had a vision where I opened my front door and saw the missing keys next to the doormat. When I got up, I opened the door, but only the mat was there. Later, jsut before I left for a dentist appointment, I decided to check the drawer where I used to keep the extra copy of the mailbox key. I thought I'd never gotten one for this key, only the old key to an older mailbox. I was delighted to find I was wrong and that there was, indeed, a duplicate key in the drawer. And I did ask the Lord to help me find that key.

• Portland, Connecticut
21 Mar 17
@bagarad
I am so glad that you found it, praise the Lord.

• Paso Robles, California
22 Mar 17


• Paso Robles, California
21 Mar 17
My post office said they don't have copies and I'd have to use a locksmith. Sure glad I found my duplicate. It's strange that a national postal service would not have the same policies.

• Paso Robles, California
21 Mar 17
@UncleJoe
Last time I dropped my keys in an awkward place between the seat of my car and the center where the gear shift is. I didn't have any tool that could reach it. On that day a very helpful clerk helped me retrieve them with a tool she had -- after she left work. I had come at closing time. Usually, the clerks here are helpful. Of course, since I stopped shipping on a daily basis, many of the ones I knew by name have retired.

• Bunbury, Australia
21 Mar 17
Sorry about your keys. The person we thought might buy our big bus has cancelled so that is a bit of a let-down for us.

• Paso Robles, California
21 Mar 17
I'm sorry your sale fell through. At least I found a duplicate key I didn't know I had.


• Paso Robles, California
21 Mar 17
I hope if you get excitement it will be good excitement. I didn't find the key I lost, but I did find a duplicate of it.

• India
30 Mar 17
Happy that you were able to find the duplicate key.I would say this was the exciting moment.

• Paso Robles, California
30 Mar 17
Certainly more exciting that waiting for a mail person to get to my box and pop a lock for me so I can take it to a locksmith or having to pay a locksmith to come do it. I've since found out that many of my neighbors have popped their locks themselves, and that's a bit scary. If they can pop their own locks that easily, they could pop anyone's including mine.

• India
31 Mar 17
@bagarad
So all's well that ends well,I suppose.

• United States
20 Mar 17
Nothing exciting here. Besides getting to $3 on here.

• Paso Robles, California
21 Mar 17
$3 is $3 and that's always good to have.

• India
21 Mar 17
And you call it 'Never a dull moment' Some moment this

I too misplace things and have had the 'never a dull moment' moments.

• Paso Robles, California
21 Mar 17
Sometimes dull moments look good in contrast to some of my more exciting ones.

• United States
20 Mar 17
You only have one key? Na nothing much just cleaning house.

• Paso Robles, California
21 Mar 17
I thought I did. Fortunately I was wrong and I found a duplicate this afternoon. Now I just have one key unless I find the one I lost.

•
21 Mar 17
Nothing exciting happened to me this week. Been busy with work because of the upcoming tax season.